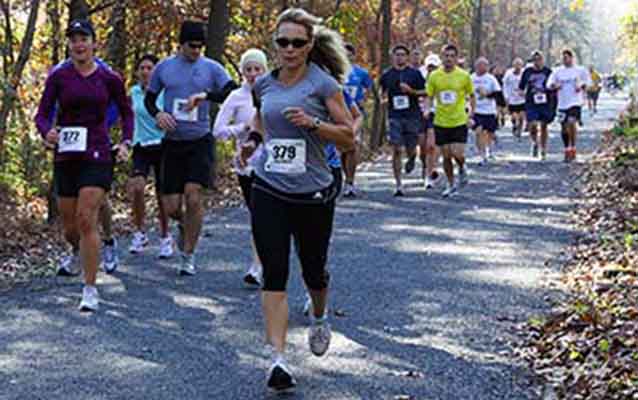 D&L NHC
Quick Facts
GETTING READY FOR 2016:

Action Item:

Value Added

Also Promotes:

Parks for People

State:

Pennsylvania

Year Accomplished:

2013
At a special ceremony last month in the Pennsylvania Capitol Rotunda in Harrisburg, the D&L Trailwas recognized as the Best Trail Project by the Keystone Recreation, Park and Conservation Fund.  The Fund was celebrating 20 years of providing dedicated assistance to education, recreation, conservation and preservation projects throughout the Commonwealth.  Elissa Garofalo, Executive Director of the Delaware & Lehigh National Heritage Corridor,accepted the award, which was given to only a handful of programs to honor exceptional work on a project that has made a huge difference in the lives of Pennsylvanians.
The trail was recognized for the substantial economic impact it has had on the local economy in the Delaware Valley.  The effect of the trail was recently calculated at $19 million annually with the majority of that impact injected directly into the local economy.  The D&L Trail 2012 User Survey and Economic Impact Analysis, developed with a grant from the Pennsylvania Department of Conservation and Natural Resources,determined that there is an annual visitation to the trail at over 283,000 hikers, bikers and runners.  The trail analysis was completed by the Rails-to-Trails Conservancy, a Washington, D.C., nonprofit group working to create a nationwide network of trails built on former rail lines.  The User Survey showed the trail not only encourages spending in local restaurants, accommodations, and on recreation equipment, but has also had a direct impact on residents' decisions to purchase homes in the region.
"It's time to sit up and take notice," said D&L Director Garofalo. "The D&L Trail is more than a place to walk your dog; it's truly a platform for education, conservation, recreation, interpretation and economic revitalization."
The Trail, which parallels the Delaware and Lehigh Canals, is a significant attraction within the Heritage Corridor. It helps the NHA in supporting its mission to conserve resources and enrich communities through partnerships that enhance the quality of life for residents throughout the five county region.