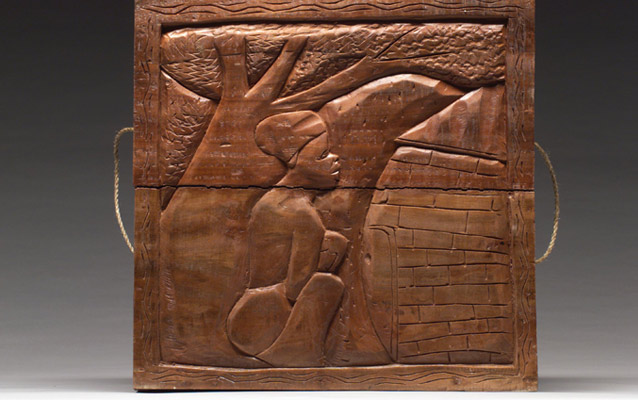 NPS/AFBG
Quick Facts
GETTING READY FOR 2016:

Action Item:

Keep the Dream Alive

Also Promotes:

History Lesson

Year Accomplished:

2013
The African Burial Ground is a 17th- and 18th-century cemetery for enslaved and free Africans and African-Americans that was rediscovered in 1991 when construction began on a federal office building in lower Manhattan. In 1993, the site was preserved as a National Historic Landmark and was later designated as a National Monument by Presidential Proclamation on Feb. 27, 2006. 
The remains of the 419 individuals who were unearthed during the construction were re-interred on the site in a moving ceremony on Oct. 4, 2003. 
The National Park Service is commemorating the 10th anniversary of the re-interment with a weeklong observance running from Oct. 1 through Oct. 5. The commemoration not only tells the story of those who were buried there, but celebrates the commitment and hard work of those who helped bring African Burial Ground National Monument into being.
 "This 10th anniversary allows us the opportunity to highlight how the African Burial Ground is not just a New York story but part of the larger national discussion about slavery, the Civil War and the Civil Rights Movement," said Shirley McKinney, superintendent of African Burial Ground National Monument. "We are pleased to be able to invite the public to take part in our weeklong commemoration which features programs that educate as well as inspire and entertain. Additionally, we are fortunate that noted Senegalese artist Cheikh Assane Faye, better known as AKASSART, will be on site Oct. 4 to create a unique painting to commemorate the 10th anniversary of the Rites if the Ancestors' Return." 
Among the invited guests to the ceremony on Oct.4, 2013, marking the anniversary are the superintendents of Little Rock Central High School National Historic Site and Harriet Tubman Underground Railroad National Monument and former New York City Mayor David Dinkins, who was instrumental in the drive to create African Burial Ground National Monument.