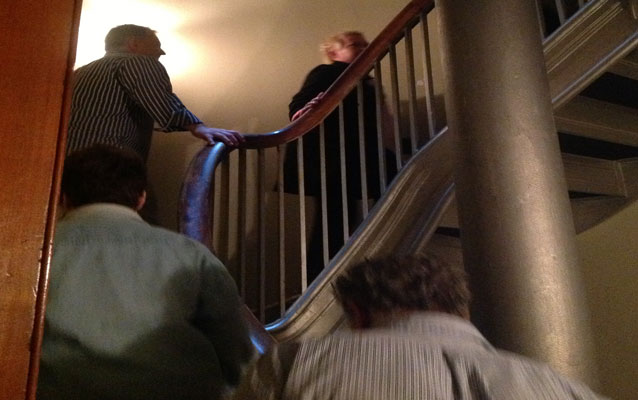 NPS
Quick Facts
GETTING READY FOR 2016:

Action Item:

History Lesson

State:

New York

Year Accomplished:

2013
By changing the point of view from which the story is told, Vanderbilt Mansion National Historic Site has changed the way some visitors think about life in the Vanderbilt's Hudson River Valley mansion.  In the "Downstairs/Upstairs" tour, visitors explore the house from the vantage point of 20+ servants who lived and worked in the house each spring and fall.  Individuals are assigned the roles of a staff member and given cards describing a staff position and the duties associated with it.  Servant work spaces not usually visited on tour including laundries and bedrooms are emphasized as participants move through the house using the back stairs instead of the grand staircase.  On each stop of the tour from Dining Room to Master Suite the work of the staff assigned to the space is discussed.  Oral histories and census records help interpreters paint pictures of who the staff was and how they lived within the household where they resided day and night.
Visitors who have been coming for decades get a fresh perspective on the stories they have heard on previous visits.  First time guests still see the opulence but get to think about what it meant for the people caring for it.  Would they be on their hands and knees scrubbing the marble floors each day? What would it be like to do laundry for 12 hours a day?  How hot DID it get in the kitchen?
In all cases guests leave with an introduction to servant life in the Great Estates of the Gilded Age, afforded the opportunity to think about experiencing the great house from behind the door to the servants' hall.