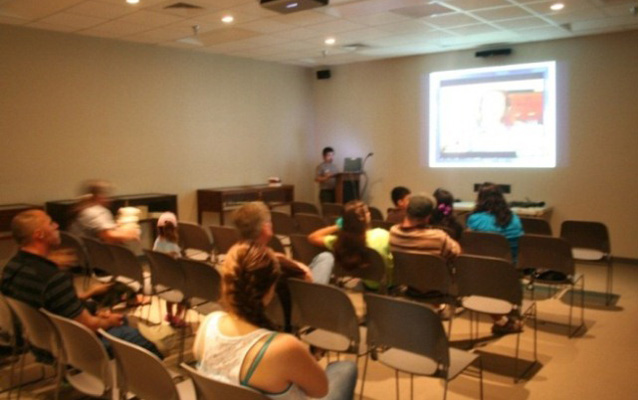 NPS
Quick Facts
GETTING READY FOR 2016:

Action Item:

Go Digital

Also Promotes:

Destination Innovation

Year Accomplished:

2013
Since many residents of the Rio Grande Valley of Texas will never have the opportunity to visit National Parks around the United States, Palo Alto Battlefield NHP is bringing the Parks to them.
"Parks to People" is a series of live broadcasts from various National Parks during park special events. Broadcasts are based on the event theme. For example, during the Rio Grande Delta International Archeology Fair, hosted by the park, visitors saw broadcasts live from an earthlodge at Knife River Indian Villages NHS, learned about Native American use of bison at Badlands NP, explored the lives of cliff dwellers at Walnut Canyon N Mon, and examined archeological artifacts from the Grand Canyon. For the upcoming Junior Ranger Day, the park will host broadcasts about the Denali kennel rangers, Biscayne's underwater archeologists, historians from Homestead, and paleontologists at the Badlands.
The Parks to People programs have introduced Palo Alto visitors to many parks that they never knew existed and has permitted them to interact with rangers from those sites. In some cases, these programs have inspired visitors to look beyond their region and consider actual visits to their National Parks.