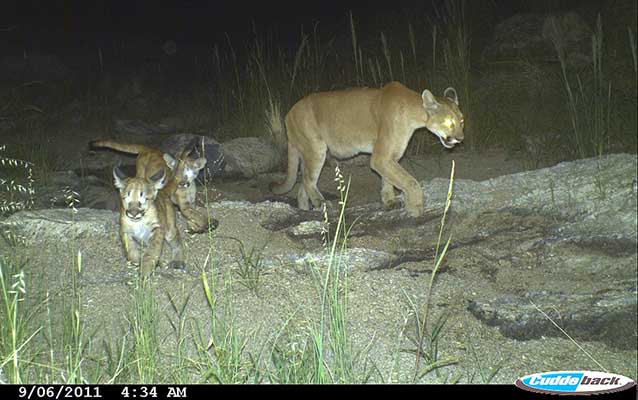 NPS Photo
Quick Facts
GETTING READY FOR 2016:

Action Item:

Go Digital

State:

Arizona

Year Accomplished:

2012
Saguaro National Park has teamed up with the Friends of Saguaro National Park to create a website of literally thousands of wildlife photographs from the park taken during a recent wildlife camera study.  The site provides photos of more than 25 species along with information on their ecology and distribution in the park.  It can be accessed through the Friends web site (http://www.friendsofsaguaro.org/) or directly through http://saguwildcams.shutterfly.com. 
The photos are based on a year-long study of wildlife in the park using cameras in partnership with the Friends and support from the Biological Resource Management Division.  Using a random study design, park interns and volunteers, placed cameras throughout the park in remote desert, grassland woodland, and forest areas.  The study photographed 25 species of medium and large sized mammals as well as many birds and smaller mammals and provide the best information to date on the mammal community of the park and how it is changing. 
The website is very popular and serving as a base for students and adults interested in the wildlife of Saguaro National Park, the Sonoran Desert, and the Sky Island region of the southwestern United States and Mexico.