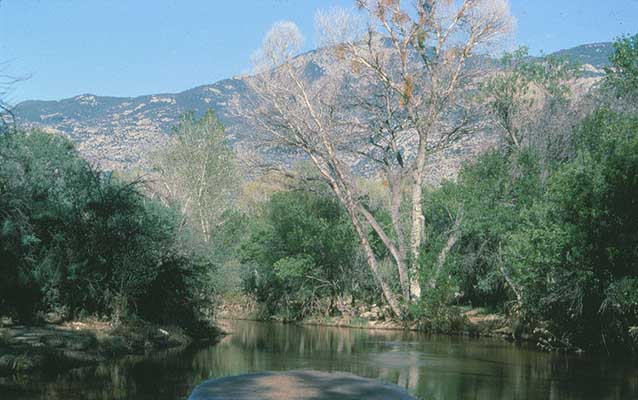 NPS photo
Quick Facts
GETTING READY FOR 2016:

Action Item:

Crystal Clear

State:

Arizona

Year Accomplished:

2013
Saguaro National Park is engaged in a long-term partnership to better understand, monitor, and protect the park's rare desert waters, which include intermittent streams, perennial springs and stream pools known locally as tinajas.  Partners include the Friends of Saguaro National Park, the NPS Water Rights Branch and regional hydrologists, Rincon and Sonoran Institutes, National Parks Conservation Association, Western National Parks Association, Pima County, U.S. Geological Society, University of Arizona, and others. 
The long-term goal is to protect these precious water resources that are so important not only to visitors, but to aquatic life such as leopard frogs and Sonoran mud turtles, as well as plants, insects, mammals such as bats and black bears, and many species of birds.
Results so far indicate the close tie between groundwater and surface water in Rincon Creek, which runs along the park's southern boundary, as well as the importance of these waters for birds. Scientist from the USGS have found that during natural droughts, species diversity and the reproductive success of many birds drop off.  Our concern is that droughts may be more frequent in the future due to groundwater withdrawal outside the park or climate change.  The park currently has a water rights case to ensure the future of water in Rincon Creek, and is actively working with our partners to protect land along the creek. 
Current projects include surface water and leopard frog monitoring, and we hope to expand studies of the use of these waters by large mammals.  In 2013, Saguaro National Park will also have a George M. Wright climate change intern who will be working with existing data to develop a water model for the park's Rincon Mountain District.