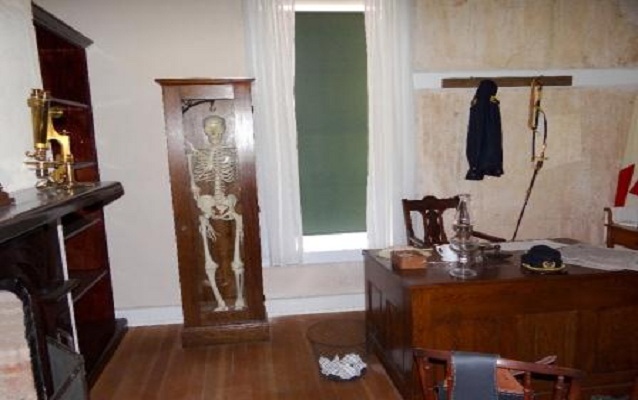 Max Kandler
Quick Facts
GETTING READY FOR 2016:

Action Item:

Out With the Old

Also Promotes:

Step by Step

Year Accomplished:

2013
Through years of employee, volunteer and work of field schools we have taken our 1876 Hospital from ruin to a working interpretive exhibit. There are teasers depicting 5 patients on the way to the building, once inside you find out the resolution of their treatments.
We are now undertaking a rehab of our 1966 era Visitor Center. The completion date will be in 2014, but once it is reopened it will draw visitors into a new interactive and historically accurate museum experience.
Fort Davis National Historic Site, in partnership with HistoriCorps, a national volunteer organization headquartered in Denver, utilized 22 volunteers to restore the deteriorating exterior porches of an 1880s two-story officers' quarters. As HistoriCorps's website, historicorps.org states: "HistoriCorps saves and sustains historic places for public benefit through partnerships that foster public involvement, engage volunteers and provide training and education." Volunteers came from as far away as Utah, Wyoming, Georgia, and South Carolina to participate in this project, and camped at nearby Davis Mountains State Park. They volunteered for a total of 11 days and donated 864 hours.
In FY12 we employed 2 Teacher to Ranger to Teachers, one from the local community and the other over 400 miles away. This year we plan to bring back the local teacher who has been very active in our volunteer program since her first experience. Multiple student employees have also been utilized from the local university to interpret Buffalo Soldiers and civilian women on the 1800s.