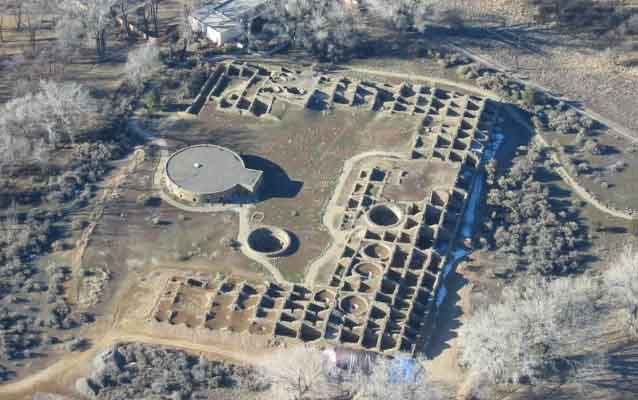 NPS Photo
Quick Facts
GETTING READY FOR 2016:

Action Item:

Out With the Old

Year Accomplished:

2013
Aztec Ruins celebrated its 90th birthday as a National Monument in January 2013. In all that time there had never been a video specifically about Aztec Ruins for visitors to watch in the park. That changed this year. Meeting Call to Action goal "Out with the Old," for the first time in its history, Aztec Ruins has an orientation video specifically about the monument. The staff celebrated the release of the new video as part of the monument's birthday party.
The video that had been shown in the visitor center for decades was made in the early 1980s and focused on the ancestral Pueblo people as a whole and only dealt directly with the more "famous" near-by national parks of Mesa Verde and Chaco Culture. In the new video the story of Aztec Ruins National Monument is told in the voices of the people who know it best, the descendants of the people who lived here and the archeologists who have worked within the site.
Now all visitors to Aztec Ruins will be able to enjoy a state-of-the-art video that introduces them to the site and the people who built it since the new video also meets all accessibility requirements.