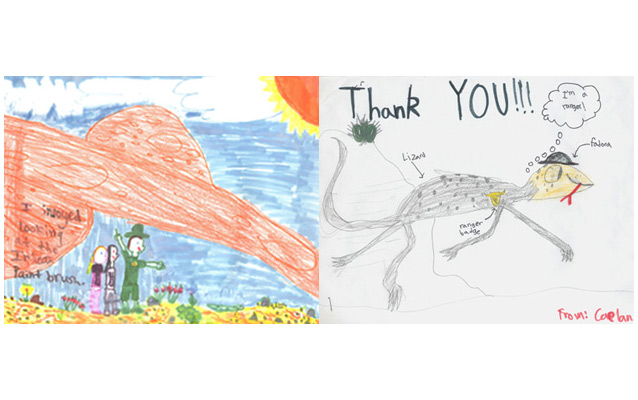 NPS photo
Quick Facts
GETTING READY FOR 2016:

Action Item:

Ticket to Ride

Also Promotes:

Go Digital

Year Accomplished:

2013
Colorado National Monument is breaking down the barriers that prevent students from visiting the park by offering transportation scholarships to pay for buses.  From generous grants from the National Park Foundation and the Grand Junction Junior Service League, the monument was able to award transportation scholarships in 2012 to many local schools in need from Mesa County Valley School District. 
During spring 2012, 41 buses were paid for from scholarships and in fall 2012, another 42 buses on scholarship brought a total of 3,700 students from 25 different schools to the monument for ranger-guided field trips. 
The curriculum for the field trips is grade level specific, aligned with state and district content standards and incorporates National Park Service resources and values.  Topics include geology, fossils, animal adaptations, history, landforms, gps skills and more.  The partnership and cooperation with the school district has helped make this a successful program.  Teachers often comment how the hands-on activities, and time spent immersed in the resource is valuable and compliments what they are studying in the classroom.
Through other grant sources, Colorado National Monument has been able to provide transportation scholarships every year since 2009.  From fall 2009 to fall 2012, scholarships have been awarded to support 230 buses and 10,574 students from Mesa County Valley School District attending ranger-guided field trips at Colorado National Monument.  More field trips and scholarships are already planned from spring 2013.
No one can say it better than the students; the following are excerpts from two thank you letters from 4th graders.
"Dear National Park Foundation,
Thank you for the transportation scholarship that allowed us to visit the Colorado National Monument.  We couldn't have gone without you.  The flora was so cool & when I saw the Prickly Pear Cactus I loved the flowers.  ….  Sincerely, Marisol"
"Dear National Park Foundation,
Thank you for the grate opportunity to go to the National Monument.  We had so much fun.  We had the funest time of our life. Sincerely, Lizett"