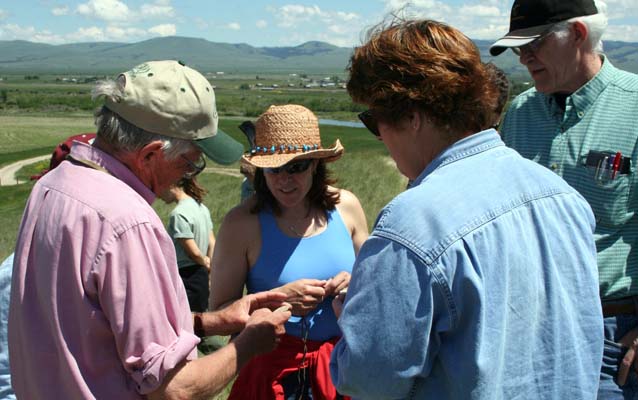 NPS Photo
Quick Facts
GETTING READY FOR 2016:

Action Item:

History Lesson

Also Promotes:

In My Back Yard

State:

Montana

Year Accomplished:

2012
Grant-Kohrs Ranch NHS hosts a week long teacher workshop for local educators to learn about the natural and cultural resources at the site and incorporate that information into educational curricula. Our goals are to help educators and students understand the fundamental features of the natural environment and how that contributed to the historic use (and contemporary issues) of the area as a working cattle ranch. Class participants earn two graduate credits through the University of Montana.  
This five day workshop focuses on resource immersion, place-based learning strategies, and lesson plan development. During the 2012 workshop four topics were addressed - fire management, birds, soundscapes, and river geomorphology. Each topic provided teachers an opportunity for field work and hand's on activities prepared by a team of instructors. The workshop participants then worked in teams of two and developed lessons based on state and national standards while incorporating information they learned during the sessions. Following academic review and comment the top lessons are then disseminated for state and national access on the park website.  
This program is a reflection of the effort by park staff to engage positively with the local community to increase the capacity of park neighbors to understand through science and history that ranching is about more than just cattle.