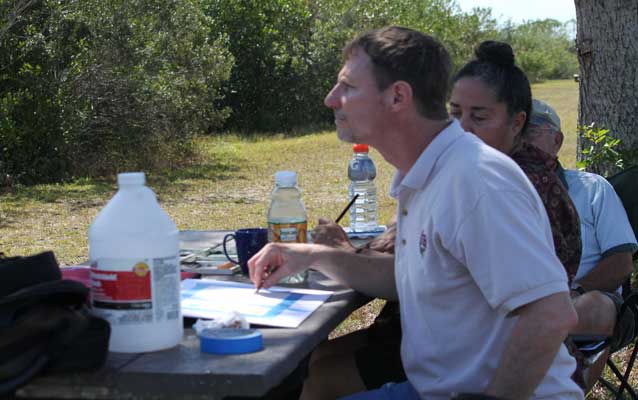 NPS image
Quick Facts
GETTING READY FOR 2016:

Action Item:

Arts Afire

Year Accomplished:

2012
Big Cypress National Preserve partnered with artist Damien Joseph (from Denver, Colorado) to provide a hands on beginner, as well as intermediate level water color paint classes.
His two-day workshops were very well received. One workshop was held at the Preserve, at Seagrape Drive, which focused on intermediate level artist techniques. The other class was held at the local Everglades City School's art class, where Damien taught entry level techniques to the school's art students.
These classes inspired the visitor in artistically capturing the beauty surrounding them, while at the Preserve.