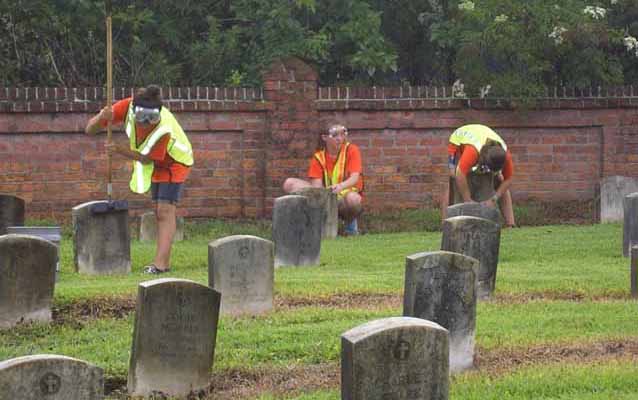 National Park Service
Quick Facts
GETTING READY FOR 2016:

Action Item:

Play it Safe

Year Accomplished:

2012
Because safety is everyone's job, Jean Lafitte National Historical Park and Preserve and New Orleans Jazz National Historical Park teamed up to improve safety awareness and promote safe behavior every day. It all paid off with a three-day volunteer project that was successful and safe, despite heat, humidity, and daily thunderstorms.
The parks have sponsored three classes in Operational Leadership to ensure that all employees have received the basic information needed to become safety leaders. The newly established Executive Safety Council and Employee Safety Committee reviewed park incidents and near misses and shared their findings with park staff, partners, and volunteers. The council and committee also began safety walkarounds to look for good practices and environments as well as those in need of improvement. The Employee Safety Committee responded to employee concerns, standardized safety practices, and developed a new safety awards program to reward staff and volunteers.
When 350 enthusiastic volunteers from the Evangelical Lutheran Church in America and its 2012 youth gathering in New Orleans arrived for job assignments in July, the parks were ready. The Operational Leadership method of developing a Green, Amber, Red (GAR) safety model for all activities had been used to prepare for the three-day volunteer effort. The "safety first" attitude resulted in no incidents and encouraged park staff to switch from outdoor work to indoor interpretive programs when storms, heavy rain, and high water mandated a change in plans.