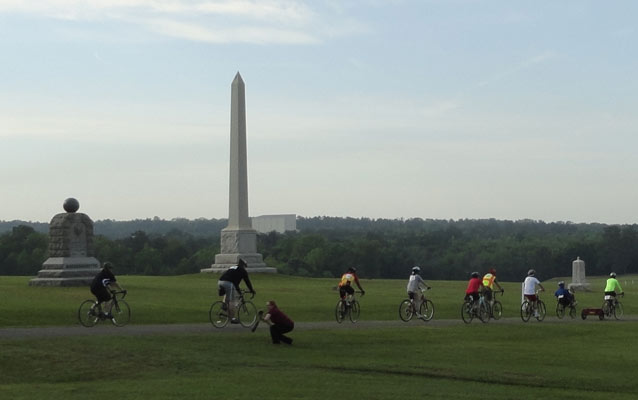 NPS/Eric Leonard
Quick Facts
GETTING READY FOR 2016:

Action Item:

History Lesson

Also Promotes:

Parks for People

State:

Georgia

Year Accomplished:

2013
By the very nature of the resources found at Andersonville, recreational opportunities are generally limited at the park. In April 2012, Andersonville National Historic Site and Jimmy Carter National Historic Site partnered with the River Valley Regional Commission to host the first Park-to-Park bicycle ride from Andersonville, through the city of Americus, to Plains during National Park Week. Exceeding expectations with over one hundred participants, the ride was safe and successful.
Building off of this event, the park and its partners planned a second, more ambitious ride to connect two Georgia State parks to the two National Park sites over Veterans Day weekend 2012. An America's Great outdoors program, the Presidents & Patriots Bicycle adventure connected five area state and national park sites, including the Sam Shortline.
Following two years of success, the Prisons to Peanuts ride is now an annual event which is part of the National Park Week programming each year.