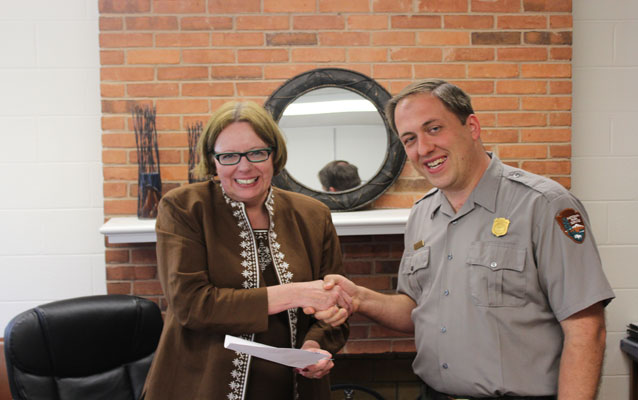 NPS
Quick Facts
GETTING READY FOR 2016:

Action Item:

Value Added

Also Promotes:

Parks for People

Year Accomplished:

2013
On May 30th, George Washington Birthplace National Monument Acting Superintendent John Storke and Westmoreland County (VA) Schools Superintendent Dr. Rebecca Lowry transferred over computers. The property will directly help the students of the county surrounding the park. 
Along with the transfers, the park debuted the Spanish translations of its brochure to facilitate a connection between the Hispanic community ofthe local area, which is sizeable, with the national park in order to betterserve them.
A great start to a promising partnership!