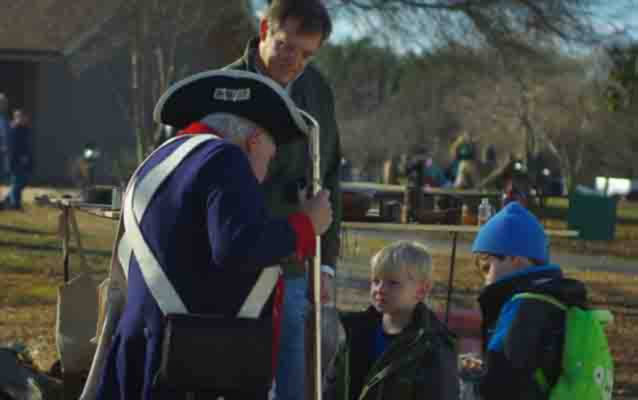 NPS photo
Quick Facts
GETTING READY FOR 2016:

Action Item:

History Lesson

Also Promotes:

Step by Step

Year Accomplished:

2012
On January 14 - 15, 2012, re-enactors in Revolutionary War period clothing brought the 18th century to life for nearly 4,000 visitors at Cowpens National Battlefield. The event started with a wreath-laying by over 70 chapters of the Sons, Daughters, and Children of the American Revolution to honor the patriots who fought in the American Revolution. Living history presentations, author lectures, and a genealogy workshop gave visitors the opportunity to learn more about our heritage and their family history.
Visitors actively participated with battlefield walks offered by park staff each day, lantern-lit battlefield walks on Saturday night, and Morgan's March, a partnership where participants retrace the 25-mile route that both armies took to get to the Battle of Cowpens in 1781. John Slaughter, the Superintendent of Cowpens National Battlefield presented the "Morgan's Flying Army" medallion to first-time Morgan's March participants.
The park emphasized its connection with the younger generation in a tent where more than 400 children participated in colonial era activities such as making sachets, flags, whirligigs, and drums, writing with quill pens, and learning the von Steuben weapons drill. Also, students from area schools were invited to participate in a t-shirt design contest, sparking an interest in many of them about the history in their backyards.