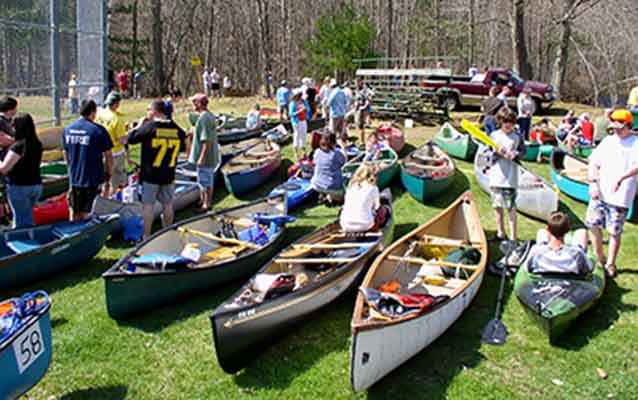 TLGV
Quick Facts
GETTING READY FOR 2016:

Action Item:

Go Digital

Also Promotes:

Value Added

States:

Connecticut, Massachusetts

Year Accomplished:

2013
Residents and visitors to the 35 towns of the Quinebaug & Shetucket Rivers Valley National Heritage Corridor, also known as The Last Green Valley (TLGV), now have a convenient and modern way to get to know the resources and find out about activities and events throughout the region.  The Last Green Valley Inc., the management entity for the heritage area, began developing a mobile app for iPhone and Android in early 2011 to address current trends to integrate technology into the visitor experience.   
Launched in late summer 2012 and currently in the midst of a strong promotional push with local partners, the app uses Google Maps and the mobile device's GPS to help users quickly find hiking and water trails, farms, museums, farmers' markets, art and antique galleries, restaurants, shops, lodging, entertainment, and events throughout the region.  By clicking on various icons visitors are provided direct links to contact information, websites, and personalized driving directions.  Other features allow users to conduct searches, review a calendar of current events, and develop a personalized itinerary.
"There are real economic values associated with conserving our natural, historic, cultural, and scenic resources," says TLGV Executive Director Charlene Cutler.  "Promoting nature-based recreation, agritourism, and the small town New England experience attracts a diverse group of visitors who value the resources and who learn the meaning of being good stewards while they're here." 
Much of the content for the app comes from TLGV's Business Partners, local businesses that are also included in the annual Guide to The Last Green Valley publication and on TLGV's interactive website.  Early reviews of the new app seem to be positive, and the economic benefits will be assessed later through a Tourism Impact Survey based on intercept surveys given in the summer and fall throughout the heritage corridor.  In 2012, tourism in TLGV generated $234 million and attracted almost 1.7 million visitors, nearly double from the previous year.  It is anticipated that the app will help boost these numbers even higher in 2013.
The TLGV Smart Phone App can be downloaded for free from the Apple Store or the Google Play Store, or by scanning the QR code on the heritage corridor's website.