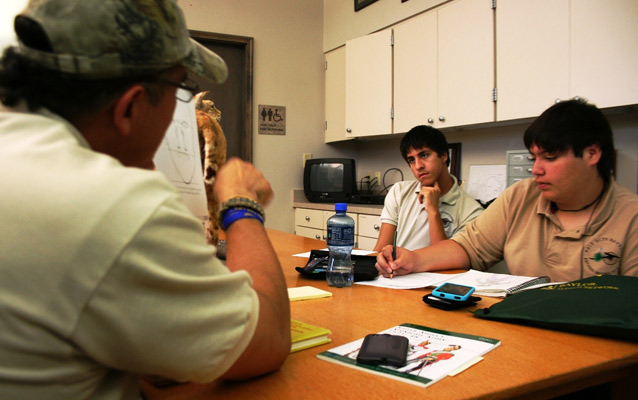 NPS (public domain)
Quick Facts
GETTING READY FOR 2016:

Action Item:

Live and Learn

Also Promotes:

History Lesson

State:

Texas

Year Accomplished:

2013
Artful Exploration
Palo Alto Battlefield NHP has long encouraged teachers to present the story of the battle and the park to their students. Over the years the park has offered lesson plans that incorporate language arts, math, sciences, and social studies. This year Palo Alto explored a new area – art.
In the summer of 2013, Palo Alto hired a local art teacher to serve as the park's Teacher-Ranger-Teacher (TRT). The TRT developed art-based educational materials and activities that teach schoolchildren about the significance of the site and the battle.
Put To the Test
Palo Alto's TRT, with the help of Park Steward Interns, tested these materials with teens from the Brownsville Housing Authority. The teens spent a week drawing murals of the battlefield, learning how 19th century artists depicted war, and designing artistic timelines. At the same time, they learned about their national and local history. The expressive nature of art engaged the teens and allowed them to express their own visions of the importance of the site in a fun and creative way.
Giving Back
Afterwards, the TRT and Park Steward Interns visited local community organizations and taught other youth what they learned. The interns gave over 50 hours of presentations to over 200 youth. Moreover, they helped the park establish new partnerships with five community organizations and solidified the park's ongoing partnership with the
Brownsville Housing Authority
.