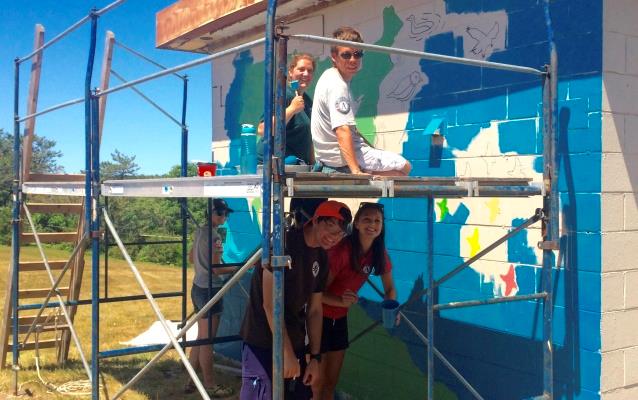 NPS
Quick Facts
GETTING READY FOR 2016:

Action Item:

Arts Afire

Also Promotes:

Posterity Partners

Year Accomplished:

2016
Over 150 community members turned up on June 25, 2016 to check out this year's action packed Highlands Fest. This year's "Spreading Wings" theme was inspired by the Highlands Center's location atop dramatic sea cliffs and vital stop for birds traveling the Atlantic Flyway. Millions of birds rely on the majestic slice of Outer Cape Cod to breed, feed, and thrive, as they migrate over the salt marshes, windblown dunes, and plains.
"Spreading Wings" also captures the symbolism of the Highlands Center partners' opportunity to take flight and flourish, and the mutual interest to inspire and educate people of all ages, abilities, and ethnicities about the important role birds play in our ecosystem. These themes were expressed through hands on activities lead by the Highlands Center partners, including:
·AmeriCorps Cape Cod &Cape Cod National Seashore: Bird migration mural paintings
·Truro Center for the Arts at Castle Hill: Clay bird creation
·Sustainable Cape: Seed plantings
·Payomet: Live music and circus acts
·Mass Audubon: Bird walk and talk
This year's Fest was also Cape Cod National Seashore's first successful zero waste event! Food was set out and cut with reusable dishware, attendees were instructed to compost their food scraps as well as their compostable plates, bowls, cups, and utensils, and food packaging was recycled. Cape Cod National Seashore staff is now looking into doing more zero waste events after such a successful run, and hope it will inspire others to follow.