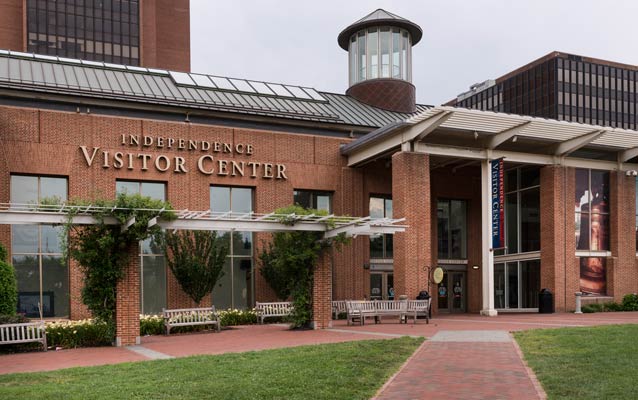 NPS photo
Quick Facts
GETTING READY FOR 2016:

Action Item:

Go Green

Also Promotes:

Posterity Partners

State:

Pennsylvania

Year Accomplished:

2013
Independence National Historical Park and the Independence Visitor Center Corporation put in place three energy-saving and carbon footprint reduction measures for the Independence Visitor Center. Together, the park and our partner improved the Building Automation System, installed redistribution fans and installed a cogeneration plant (or combined heat and power system). These three measures will further the goal of implementing energy efficient and sustainable measures towards certification of the Independence Visitor Center as an Energy Star rated and LEED certified building.
The first measure was the installation of a new Building Automation System that includes carbon dioxide sensors, variable speed drives, and economizer dampers and controls. The new controls enable greater control to identify and reduce energy consumption. The second measure was the installation of air redistribution fans within the exhibit hall. The hall ceiling area used to be as much as ten degrees higher in temperature than the floor level. The new fans eliminate air stratification and facilitate the redistribution of warm air during colder periods of the year. The third measure was the installation of a combined heat and power system. This system is comprised of an internal combustion engine, absorption chiller and cooling tower. This system uses natural gas to generate electricity and the waste heat is converted into cooling and/or heating. The natural gas saved during heating mode will offset the cost of gas used in the summer months for the heat pump resulting in a 'net zero' operational cost. A display in the visitor center will provide information to visitors on the park's energy conservation initiative and the NPS Green Parks Plan.
After receiving a $1 million matching grant from the Commonwealth of Pennsylvania's Redevelopment Assistance Capital Program, the  Independence Visitor Center Corporation and Independence National Historical Park worked together to upgrade the infrastructure of the Independence Visitor Center.   Combined, these measures will decrease annual energy use by $92,721 and reduce the building's annual carbon footprint by 185 tons CO2.  This project will not only help reduce the overall carbon footprint by decreasing energy usage, but will also significantly reduce the energy bill, further advancing operations to obtaining a silver LEED certification.