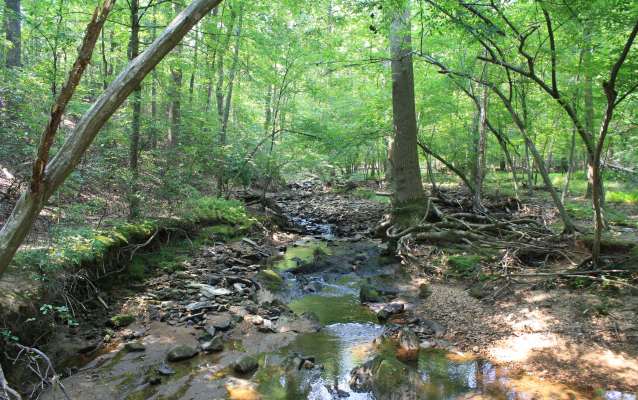 Nate Adams
Quick Facts
GETTING READY FOR 2016:

Action Item:

Take a Hike, Call Me in the Morning

State:

Virginia

Year Accomplished:

2012
Wolf Trap National Park for the Performing Arts has been known for their great performances for many years. A recent natural resources project is giving the public one more reason to visit besides wonderful entertainment.
The Grounds Supervisor initiated contact with the Potomac Appalachian Trail Club (PATC) in 2011 to see if they had any interest in helping us develop a hiking trail for our visitors. They were delighted to hear we wanted to do this in the urban park and agreed to assist.
The PATC sent several volunteers to meet with Park staff and survey the options we had. Design was completed and trail establishment has commenced. The trail is about one and three quarters mile long at this time and only needs to have boardwalks installed on the rest of the trail. The trail connects end to end at this time and the boardwalks will provide a short loop off of the trail. Temporary signs have been posted and blazing is in progress.
We invite visitors to come out and take a hike. The views will surprise you.