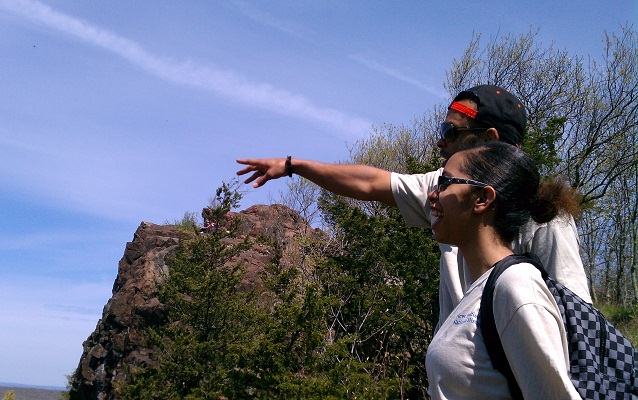 Youth Ambassador Program, New Bedford Whaling NHP
Quick Facts
GETTING READY FOR 2016:

Action Item:

Arts Afire

Also Promotes:

In My Back Yard

Year Accomplished:

2013
A hip hop musical video adventure along the New England National Scenic Trail (NET), produced by the NPS Youth Ambassador Program (YAP), is creating a buzz among young people. With a storyline inspired by The Matrix, the video has registered over 1000 views on YouTube and energized young people across New England to "find their adventure" on the NET. It has even spurred other national trails to produce their own dance videos.
Impressed by the energy and style of YAP's earlier video, Get Outside and Move, which encourages people to explore parks and trails in their backyard, "we invited them to work with us on the NET," said Charles Tracy, NPS Trail Administrator. "Witnessing the creative process of this team of young artists was an incredible experience. YAP approached the project with professionalism and brought fresh ideas to the table." The project goals were to generate greater awareness of the trail and to encourage New England youth to get active. YAP helped the NET partnership see that peer-to-peer communication is one of the most effective strategies.
Building on the success of the video, YAP continues to expand awareness through school visits where the YAP team show their videos and share their outdoor experiences. The NET's primary trail partners, Appalachian Mountain Club and Connecticut Forest & Park Association are also using the video as part of their outreach programs.