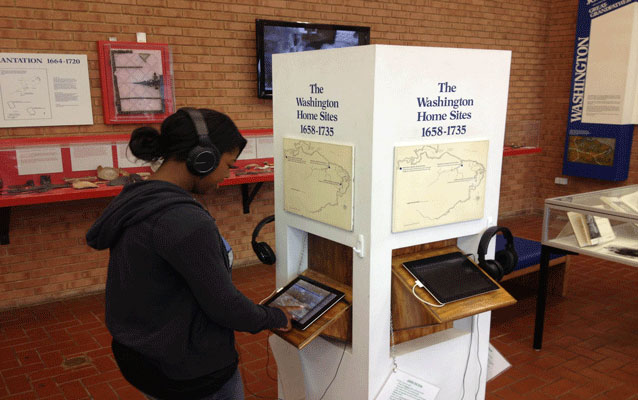 NPS
Quick Facts
GETTING READY FOR 2016:

Action Item:

Go Digital

Also Promotes:

Out With the Old

Year Accomplished:

2013
With the incorporation of technological exhibits that have recently been installed and the ability of park staff to produce in-house productions.
In addition to seeing the farm operation come alive on touchscreen Ipads, photos, and other video clips of related material can now be shown. For those that are hesitant to operate these new technological savvy productions, clear and concise self-help sheets have also been installed to help navigate the way.
The touchscreens have replaced an older more static exhibit and is part of the park's approach to modernize the visitor center and appeal to a varied visitor population.
Come check out the exhibits and take a peek back into what life was like on a Tidewater farm when our "Founding Father" took his first steps here around Pope's Creek!