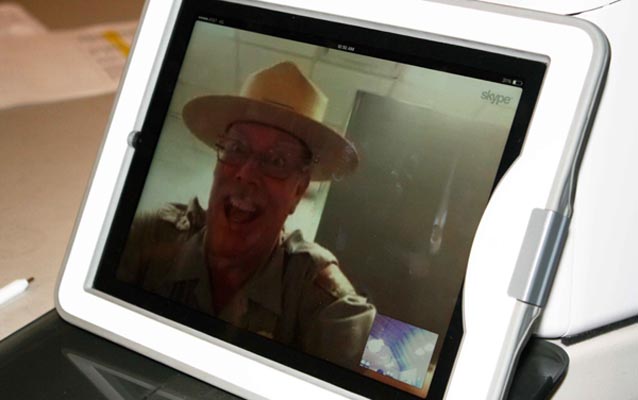 NPS Photo
Quick Facts
GETTING READY FOR 2016:

Action Item:

Go Digital

State:

Florida

Year Accomplished:

2014
The Timucuan Preserve Resource Education division has initiated a new form of outreach for schools utilizing technology. Video chat applications such as Skype and Facetime bring rangers into classrooms for programs, virtual tours, and/or questions and answer sessions. 
This particular program was rolled out to Kingsley Plantation's adopted class of 2016 at Thomas Jefferson Elementary School in May of 2014. Park Rangers were able to take the students on a special behind the scenes tour of the ranger offices and other historic buildings which were very popular with the students. This was a follow-up to a field trip that Thomas Jefferson Elementary took to Kingsley Plantation earlier in the year. This "Skype a Ranger" allowed students to reflect on their previous visit and generate more questions, revisiting the themes of plantation life, slavery, and Florida history while reinforcing new Common Core standards.
This learning opportunity will be offered to teachers based on staffing availability and will allow for an expansion of our outreach programing even as budgets shrink. By connecting digitally, this program expands potential audiences to across the globe helping us meet the changing needs of a diverse public.