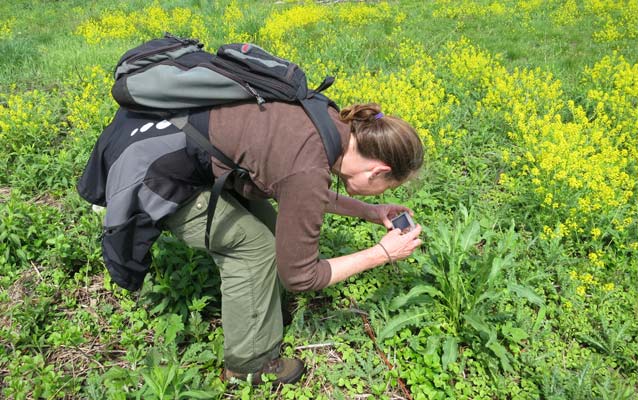 NPS/BOHA
Quick Facts
GETTING READY FOR 2016:

Action Item:

Revisit Leopold

Year Accomplished:

2013
Park visitors, rangers and cooperating scientists took out their cameras to document biodiversity on Thompson Island on May 26th and again on Peddocks Island on September 9th. This is all part of an effort to assess the ability of the public to document bio-diversity in a non-destructive way. Traditional methods involve collection of specimens; this project involves photographic identification. 
Two methods were used. At Thompson Island we focused on insects and other arthropods, working directly with entomologist Dr. Jessica Rykken from the Harvard Museum of Comparative Zoology. Dr. Rykken facilitated the upload of each photographer's images directly onto the iNaturalist website, where the user community could assist by suggesting taxonomic identifications from the images. On Peddocks Island the focus was broader. Photography instruction was offered by the Boston Harbor Island Alliance. Participants collected images of all aspects of park biodiversity on naturalist-led walks led by experts in birds, plants, and fungi. 
The Thompson Island photo bioblitz resulted in 53 species identifications, 14 of which were new additions to the parks list of more than 1,700 insects and terrestrial  arthropods. The results from the Peddocks Island blitz are still being completed. 
The hope is that the results of this project will lead to more non-destructive surveys of biota throughout the National Park Service, and to more citizen science involvement and more fun!
Link to the iNaturalist page for the 5/26 event at http://www.inaturalist.org/projects/boston-harbor-islands-photoblitz