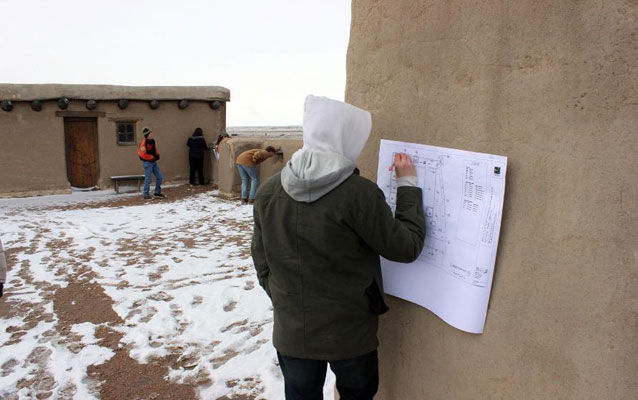 NPS Photo
Quick Facts
GETTING READY FOR 2016:

Action Item:

Go Digital

Also Promotes:

A Class Act

Year Accomplished:

2016
The National Park Service at Bent's Old Fort National Historic Site has partnered with the Immersive Education Initiative at Boston College, Otero Junior College, and the East Otero School District (La Junta, Colorado). Their goal is to launch an Immersive Education project centered on Bent's Old Fort, a reconstructed 19th-century fur trading post, located in southeast Colorado. 
The effort began in January 2015 with the formation of a Minecraft Club based at Otero Junior College. The club met weekly to begin construction of a virtual Bent's Fort for the video game Minecraft. Students, after mastering the basics of the game, began construction and were able to complete about ¾ of the fort's exterior during the Spring 2015 semester. 
The club has now reassembled for the Spring 2016 semester. The opening of the completed virtual Bent's Fort is scheduled for August 2016, in celebration of the 100th Anniversary of the National Park Service and the 40th Anniversary of the completion of the reconstructed Bent's Old Fort.
The virtual fort will be available in the on-line world for touring by students from across the country and the world. Long term plans include providing advanced training in virtual world software and creating an entire Bent's Fort world complete with interactions with historic characters, such as the fort owner and manager William Bent. The program is proving to be a terrific outreach tool for the historic site, while at the same time providing valuable work skills for students to use in possible future careers.