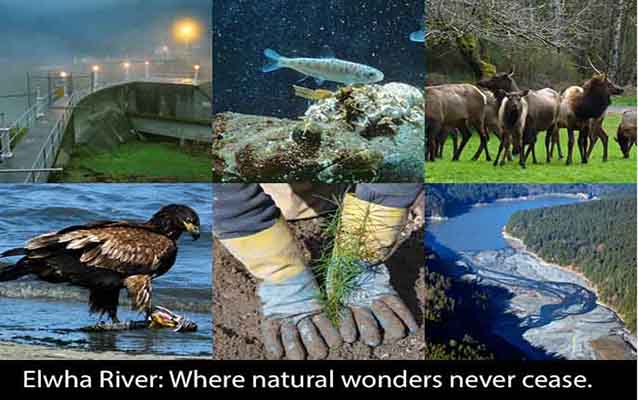 Photos by John Gussman (c) and NPS
Quick Facts
GETTING READY FOR 2016:

Action Item:

Crystal Clear

Year Accomplished:

2016
In 2016, the National Park Service (NPS) celebrates 100 years as the steward of special places that represent our natural and cultural heritage. Many national parks were founded on the beauty and value of water. Since the preservation of the Old Faithful Geyser in Yellowstone National Park in 1872, the National Park System has grown to include mountain streams, majestic rivers, the Great Lakes, oceans and coasts, and other spectacular and unique water resources across the United States. 
But as NPS looks toward its second century, many of these waters face severe threats:
increased development pressures

climate change, sea-level rise, and salt-water intrusion

river management, water withdrawal, and flood control

invasive species

reductions in water quality

habitat loss

increased visitor use
The Crystal Clear Call to Action brings together NPS scientists, park managers, and our partners to protect the health of America's waters for the next century. The NPS committed to complete at least 30 projects in parks to improve water quality and aquatic habitat, restore watersheds, and ensure adequate flows for public enjoyment, so that opportunities to experience these treasured resources will be present for current and future generations.
Of the 30 projects initially identified, 18 have been fully completed. For example, the
Elwha River Restoration
in Olympic National Park included the largest dam removal in history, and today the Elwha River once again flows freely. Also, scientists analyzed stream samples along the Appalachian Trail to determine regional differences in water quality. Thanks to that study, efforts continue to reduce pollution and improve ecosystems along the
Appalachian Trail
. Other projects are ongoing, with anticipated completion by the end of 2016. 
Many of the projects undertaken as part of the Crystal Clear initiative are funded through the National Park Service / US Geological Survey –Water Quality Partnership Program. The Water Quality Partnership Program empowers U.S. Geological Survey scientists and National Park Service resource managers to work in a partnership setting to provide the hydrologic information and understanding needed to preserve unimpaired the natural and cultural resources and values of the national park system for the enjoyment, education, and inspiration of this and future generations.
To find a Crystal Clear project in a park near you, go to
https://www.nature.nps.gov/water/crystalclear/
and locate a project on the map. For more information on specific projects follow the link to the project description or find additional information on the park webpage.