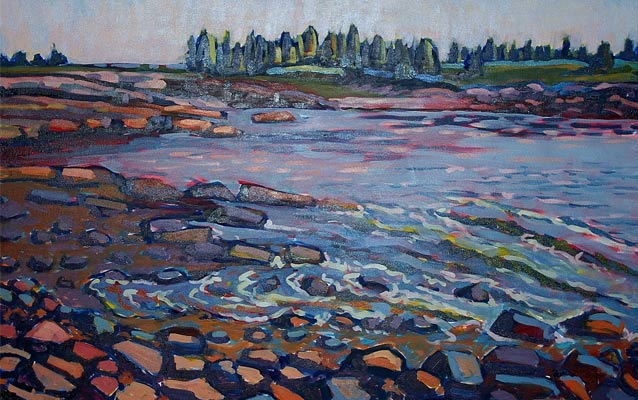 Nina Weiss
Quick Facts
GETTING READY FOR 2016:

Action Item:

Arts Afire

Year Accomplished:

2013
Everyone knows that art works in wondrous ways.  For the National Park Service, it was the artists and photographers of the late 1800s who captured the imaginations of the American public, leading to the designation of the first national parks. Today, contemporary artists generate that same energy and excitement through residencies in over 50 parks nationwide. A new website, http://www.visitnationalparkarts.org/, showcases these adventuresome artists and their artworks, giving us a new palette to spark imagination about our national parks. 
The online exhibit organizes works from over 100 artists into six visual art galleries, a multi-media gallery, and a writing anthology. The site is designed to have changing exhibits, a children's section, and a section called "More Arts", which can include Call to Action projects related to #10 Arts Afire. Moving forward, it may be possible to have an online opening for a major centennial and worldwide art exhibition.
This inaugural exhibit is an amazing start. When you visit the site, look through each of the six galleries of art—each uniquely themed—and think how your favorite national park might look if it were pictured on canvas, in artistic words, or through sound and moving image.  
Wondering which parks have programs or how you or someone you know can become an artist-in-resident?  Visit https://www.nps.gov/getinvolved/artist-in-residence.htm  and notice the featured painting. Entitled Nightlight Angel's Window, by Grand Canyon Artist-in-Resident Jennifer Carney, this artist and painting came to our attention as a result of the call for entries for the new website.  
Visitingnationalparksart.org is the brainchild of consultant Kerrie Bellisaro & Associates in collaboration with Swim Design web designer/ developer.  The project was managed by Linda Cook, WEFA, Charles Tracy, NET, in partnership with New England Foundation for the Arts with assistance from Rick Kendall, SAGA, Christina Marts, MABI, Rene Westbrook, GRCA, Xiomaro, photographer, and Michael Liang, NER.