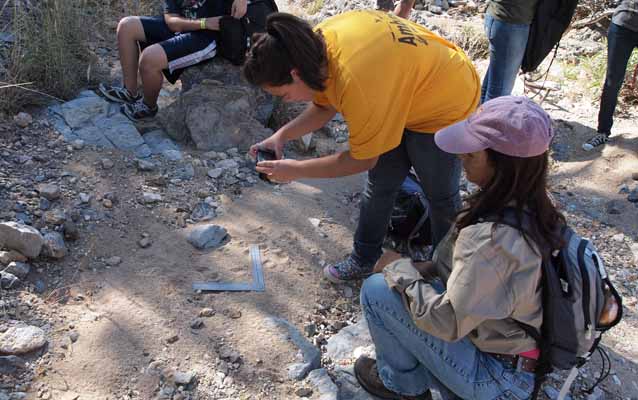 Photo by Dan Bell
Quick Facts
GETTING READY FOR 2016:

Action Item:

Next Generation Stewards

Also Promotes:

Step by Step

Year Accomplished:

2012
The two districts of Saguaro National Park sit on either side of the city of Tucson, Arizona, yet many young people in Tucson have never visited Saguaro or any national park.  Saguaro has taken many strides to become more relevant to a city of one million people that is more than 40% Hispanic.  One program is the Park Stewards program between the park and Arizona College Preparatory Academy (ACPA), funded by the National Park Foundation and the University of Phoenix. 
ACPA has a strong track record for preparing students for college.  It is more than 50% minority and accepts all students that apply.  Although Saguaro National Park is only 5 miles from the school, many students had never heard of the park prior to this program.  They have now!  Since 2010, students have hiked, biked and taken classes in the park.  They have participated in many service-learning projects, including helping the park monitor saguaros and other plants and wildlife.  Park employees have spoken to the students in topics as diverse as wildland fire, wilderness, wildlife, and climate change. 
Highlights this past year included a huge presence for ACPA in the very successful 2011 BioBlitz.  The students made a highly-acclaimed video advertizing the BioBlitz to other Tucson youth (https://www.youtube.com/watch?v=89OHA_2a8J4).  Nearly every student in the school participated in the event, and one student starred in the NPF Electronic Field Trip that was broadcast nationally (https://www.nationalparks.org/our-work/programs/electronic-field-trip).  The program has started a "pathway" for ACPA students to become the future National Park Service leaders of tomorrow, as 4 students now are NPS student employees at Saguaro and other parks.  In an elective class, ACPA students learned to set wildlife cameras, then helped expert trackers lead middle school students into the field to look for tracks and sign, download the cameras, and view the videos at a local senior center.  The cameras yielded an impressive array of wildlife photos including mountain lions, coyotes, javelina, foxes, and other species. 
The program is still going strong for the 2012-2013 school year.  Students will be helping the park monitor plants and wildlife, and are participating in the Expressions of Freedom art project sponsored by the National Park Foundation and National Park Service.