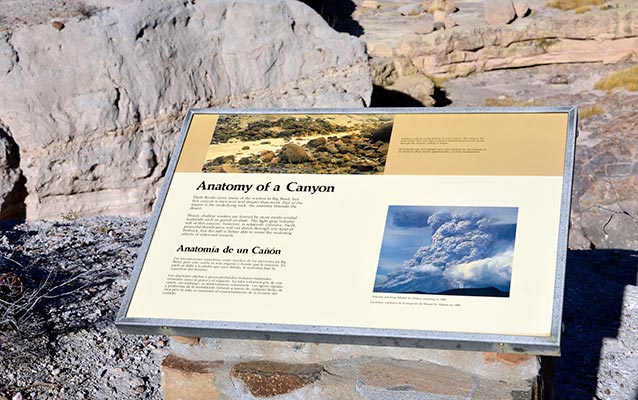 NPS Photo/Cookie Ballou
Quick Facts
GETTING READY FOR 2016:

Action Item:

Out With the Old

Also Promotes:

Out With the Old

Year Accomplished:

2013
Big Bend National Park has made significant headway in replacing old exhibits, waysides, and films. The park has five visitor centers and four have been renovated in the past five years; the last one is currently in the final stages of construction.
The park has over 70 wayside exhibits. In the last ten years, all have been rewritten and upgraded to one consistent style of porcelain enamel panels with new bases
The park has also partnered with the Big Bend Conservancy in raising funds for the soon-to-be-opened Fossil Discovery Exhibit, a paleontology exhibit that will showcase Big Bend's marine, Cretaceous, mammal, and plant fossils, and will be the largest of the park's exhibits.