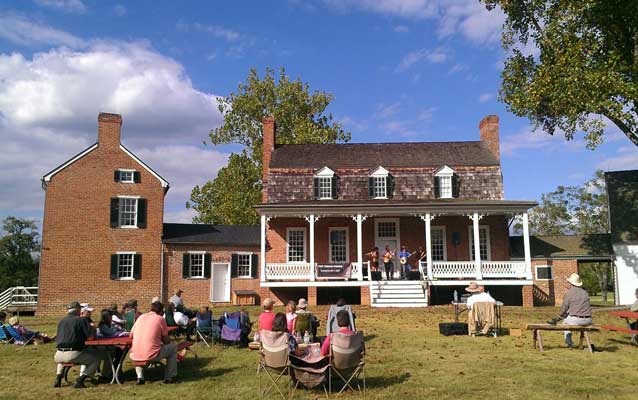 Owen McDaniel
Quick Facts
GETTING READY FOR 2016:

Action Item:

Arts Afire

Also Promotes:

In My Back Yard

Year Accomplished:

2013
On September 22, 2013, Thomas Stone NHS hosted a local bluegrass band concert. The Port Tobacco Pickers Bluegrass Band. Port Tobacco, only a few miles from the park, was designated in 1658 as the first county seat of Charles County, Maryland. Including Thomas Stone, other residents of the area included John Hanson, the first president elected by the Continental Congress under the Articles of Confederation and  Daniel St. Thomas Jenifer, who signed the U.S. Constitution.
The event was designed to incorporate arts into the historical setting of the park. This is hopefully the first of many concerts that will be held at the park and park staff are currently working with local organizations in Southern Maryland to make the next concert as successful as this one. Responses from the crowd in attendence reinforced the success of this concert.
Thomas Stone NHS preserves the house, Haberdeventure, which was restored after a fire in 1977. On this September day, the only heat coming from the house was from the fingers of the band on their musical instruments.