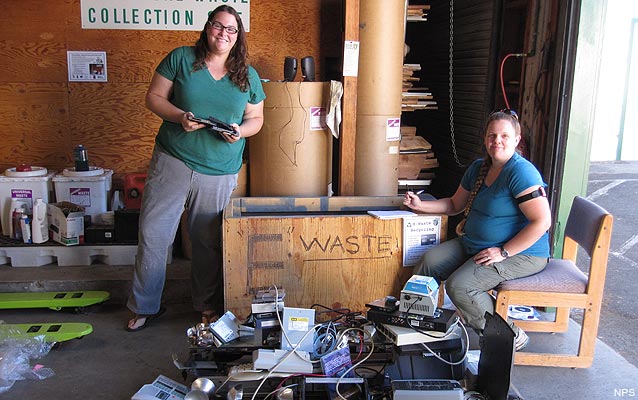 NPS
Quick Facts
GETTING READY FOR 2016:

Action Item:

Go Green

State:

California

Year Accomplished:

2012
Computers and other electronics play a huge role in carrying out the National Park Service Mission. With that said, there are many environmental factors in regards to electronics manufacturing, management, and final disposal. Recognizing the significance of electronics stewardship, Point Reyes National Seashore is participating in the Federal Electronics Challenge program through the Environmental Protection Agency. The Federal Electronics Challenge encourages participants to purchase environmentally preferred electronic products, reduce impacts of electronic products during use by managing energy, and to dispose of obsolete electronics in an environmentally safe way. The program also offers monthly webinars on topics related to electronics stewardship.
Each year, the Federal Electronics Challenge sponsors awards for excellence in electronics stewardship. This year, Point Reyes National Seashore earned the Federal Electronics Challenge Silver Level Award. The following were key projects which resulted in the award:
Environmental Management System addresses electronics stewardship as a significant aspect
100% purchased computers, laptops and monitors were EPEAT GOLD certified (Electronic Product Environmental Assessment Tool)
Energy management software enabled on all desktops and 75% of laptops. Software powers down computers into low energy mode if idle for greater than 2 hours
All obsolete electronics are recycled through a local R2 certified/e-Stewards certified recycler
In addition to these projects, Point Reyes National Seashore has opted to purchase their electricity from Marin Clean Energy. Marin Clean Energy is a program under the Marin Energy Authority which purchases and sells electricity from renewable sources. Starting in July 2012, 100% of PORE's electrical consumption will come from renewable energy plants (wind, solar, biomass, hydro) located in the states of Washington, Oregon and California.