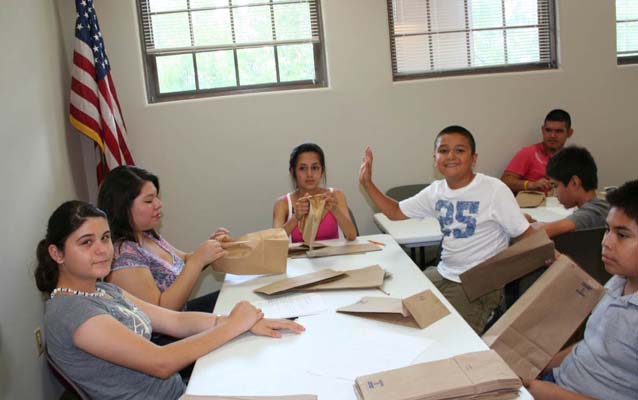 NPS
Quick Facts
GETTING READY FOR 2016:

Action Item:

Live and Learn

Also Promotes:

Ticket to Ride

State:

Texas

Year Accomplished:

2012
Over the summer of 2012, Brownsville Housing Authority (which provides low-income housing for city residents) brought groups of 15 youth to Palo Alto Battlefield NHP for 23 separate visits. These young visitors toured the battlefield and participated in in-depth programs to learn about their national history and the battles that occurred in their hometown. Programs included opportunity to experience the life of a soldier of 1846, by learning to march correctly and practicing firing drills on a simulated cannon. They also completed over 180 hours of volunteer work.
The youth involved were enthusiastic about the program. "It was fun being here today talking about the past," Alejandro Garcia said after completing a long morning of activities. Gracie Paez, agreed and added that the activities "helped me connect to history." Youth Coordinator Rosie Peña also offered an endorsement of the project, noting that "reliving the past makes the youth appreciate the sacrifices of the soldiers and what we have today."
While enjoying these activities, the youth also helped park staff, Teacher-Rangers, and a National Park Foundation Park Stewards teacher develop and test additional field trip activities that will be used during the 2012-13 school year. The children informally evaluated the programs, revealed what they liked and disliked, and discussed what they learned. Transportation costs for the program were paid with a National Park Foundation Park Steward grant.