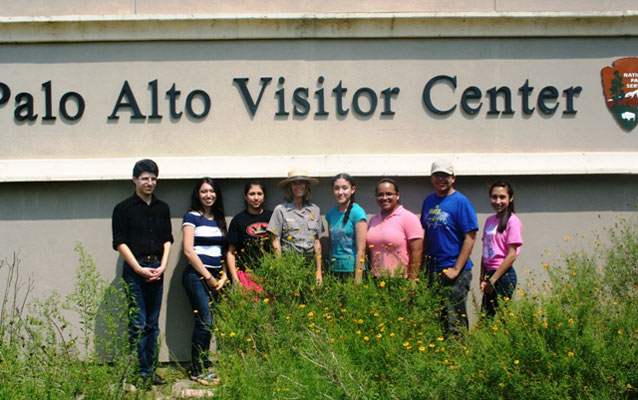 NPS
Quick Facts
GETTING READY FOR 2016:

Action Item:

Step by Step

Also Promotes:

Stop Talking and Listen

State:

Texas

Year Accomplished:

2012
The park recruited students from multiple area high schools and the University of Texas at Brownsville and assembled a committee of eight qualified members. This committee met at the park twice a month for 6 months to learn about the park and offer insights into how to create interest among their peers. The students proposed ideas ranging from targeted mini-courses to special nighttime and cultural events. They also offered ideas on how to use social media to promote these activities.
The YAB members even put some of their ideas to the test. As a final project, they organized a photography contest and reception designed to attract other students to the park. The board members worked closely with park staff to plan, develop, promote and conduct a successful "Daguerreotype Day" activity at the park. In the coming months, Palo Alto Battlefield will implement other ideas devised by the group in the hope of better connecting the park to the local youth. 
In their effort to assist the park, many of the board members also found personal benefits and fulfillment. "This was a great opportunity," said Violeta Hernandez a student at the University of Texas at Brownsville (UTB). "I am a History major, and I love volunteering and being involved." Some plan to continue their involvement with the park. "Our work here is not over yet," Samantha Ruiz said after the final YAB meeting. "I want to create a college club with my fellow Youth Advisors. Hopefully, we can get college students involved."
The Youth Advisory Board was made possible through a grant from the National Park Foundation.