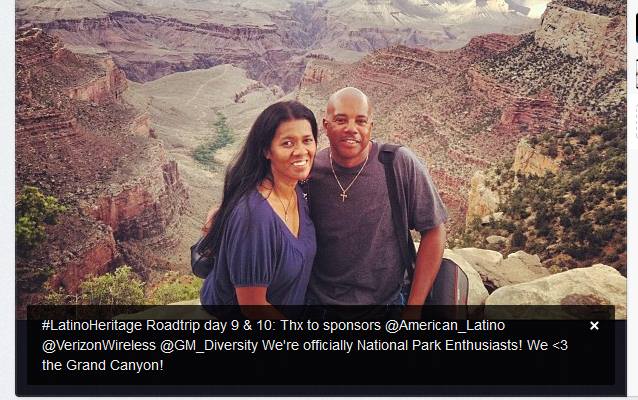 Eva Smith
Quick Facts
GETTING READY FOR 2016:

Action Item:

Go Digital

Also Promotes:

History Lesson

Year Accomplished:

2012
As America's Storyteller, the National Park Service holds the duty of telling the most inclusive chronicle of this country's diverse people. In order to preserve the cultural fabric of these stories, it is critically important to connect Latino communities to the parks that celebrate and promote their contributions to this nation. By partnering with Hispanicize and Being Latino, two influential blogs in the Latino community, the Park Service and Heritage Fund have created several new platforms to begin and continue this historical conversation.

The "Go Digital" Call to Action asks the parks to reach new audiences through online and mobile technologies in order to transform the park experience offered to Americans. This Latino Blogger Tour has harnessed the power of Twitter, Instagram, Hispanicize.com, and BeingLatino.us to spread the National Park Service's mission of cultural and historical preservation.
The tour began on July 15th, 2012 and included four regional road trips in the Northeast, Southeast, Southwest, and Midwest with five social media leaders: Lance Rios, Alex de Carvalho, Eva Smith, Cristy Clavijo-Kish, and Maria de los Angeles. The road trip can be followed on Twitter using the hashtag: #LatinoHeritage.
The most important outcome of this tour is its ability to connect more Latinos to national parks, landmarks, and historic places. By exposing them to new and intriguing experiences through digital means, we can instill an initiative to visit these parks and further expand this educational movement. This "History Lesson" creates a new meaning to Latino audiences when we expose them to their own integral and growing history.