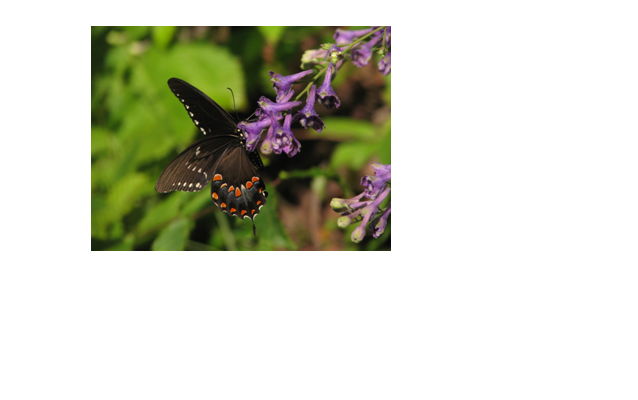 Christine Steinwand and Dan Drees
Quick Facts
GETTING READY FOR 2016:

Action Item:

Step by Step

Year Accomplished:

2012
Tall larkspur (Delphinium exaltatum) is a nationally-rare wildflower with beautiful, purplish-blue blossoms that are highly attractive to butterflies and hummingbirds. This unusual species occurs primarily in the Appalachian corridor; disjunct populations grow in the Missouri Ozarks, however, over 400 miles west of the nearest Appalachian population. Due to the separation of the Ozark populations from those of Appalachia, there is great interest in learning more about the ecology of tall larkspur in the Ozarks.

In 2008, 3 local botanists initiated a project to learn more about historical tall larkspur populations on NPS, state, and adjacent private land in the Ozarks. Some populations were discovered to be larger than previously known, and some had declined significantly; several undocumented populations were also discovered. Most importantly, these botanists recognized that tall larkspur in the Ozarks was strongly associated with fire-dependent open woodlands dominated by chinkapin oak.

This discovery prompted the investigation of the species' reaction to prescribed fire, a project that was picked up by NPS botanists in the Fire Management Program at Ozark National Scenic Riverways (ONSR). ONSR's studies of the effects of prescribed fire focus on the tall larkspur populations on NPS land. Soon after the inception of the project, botanists discovered a new tall larkspur colony at ONSR, which is now the largest population under prescribed fire management anywhere.
Using funds available through the 2011 Youth Intern Program, a tall larkspur botany intern was hired. While in the field, the intern discovered additional colonies adjacent to two existing prescribed burn units in the park. She established permanent research plots and conducted inventories of populations. These populations were burned in 2011. Analysis of the 2011 post-burn data suggested that tall larkspur was benefiting from prescribed burning. Plant counts from 2011 also indicated that almost 80% of the entire Ozark population of tall larkspur occurs within the designated boundary of ONSR.

Christine Steinwand was hired to be the 2012 tall larkspur intern because of her excellent local botany credentials, previous experience with tall larkspur, and proven stamina in brutal field conditions. Unfortunately, just before Christine was to continue the tall larkspur field work, she sustained a severe knee injury that required surgery and rehabilitation. This limited her mobility in the field this summer.
Consequently, Christine's main contribution to our understanding of tall larkspur took off in a new direction. Botanists had wondered for many years if the tall larkspur in the Ozarks had evolved into a distinct species; now we had someone who could dedicate much of their time to initiating and facilitating a genetic study of tall larkspur across its geographic range.

Christine made many contacts while searching for an institution that would assist in this new dimension of the ONSR tall larkspur project. Fortunately, she found the helpful understanding of several key staff at the Missouri Botanical Garden. These individuals recognized the need and the opportunity to partner on the tall larkspur genetics project. Soon, the Missouri Botanical Garden's molecular genetics lab in St. Louis was providing the guidance, and some of the collection materials, needed to get the genetic study underway.

Christine developed genetic collection kits, which included essential materials and instructions, and distributed them to the appropriate botanists throughout Missouri and the 7 eastern states within the range of tall larkspur. Most of the collection sites have turned in their specimens to the molecular genetics lab; these samples are in line to be processed. Another challenge that Christine has worked hard to overcome was the lack of a budget to pay for the lab supplies used in the genetic analysis. Thanks to her efforts, $1,500 in state and private grants have been pledged to complete the analysis of the Missouri specimens. Christine also wrote a grant request for funding of the collections from eastern states.

Thanks to Christine's contagious enthusiasm and persistence, it appears that botanists will soon know whether the Ozark populations of tall larkspur are sufficiently unique to be designated as a separate species. If that happens, it will be the only species of plant known to grow solely in the state of Missouri, and will have significant implications for how managers approach their conservation of both the eastern and Ozark populations of tall larkspur.

Christine also compared the 2012 data from two prescribed burn units. These units were expanded in order to include previously unburned tall larkspur monitoring plots, which were established in 2011. The monitoring plots were then burned March, 2012. The plot inventories showed that the number of plants in burned tall larkspur populations increased by an average of 9% from 2011 to 2012, despite record-breaking drought and heat. Monitoring data from an unburned "control" population nearby showed a 64% decrease in tall larkspur.

Thanks to the hard work and dedication of the ONSR's interns, the conservation of tall larkspur - and other rare plant species - may be made just a little easier. As Christine enthusiastically said one day, "it's been a privilege to be part of the National Park Service community, and the fact that I can contribute to the conservation of our natural resources while doing so is, well… Awesome!"