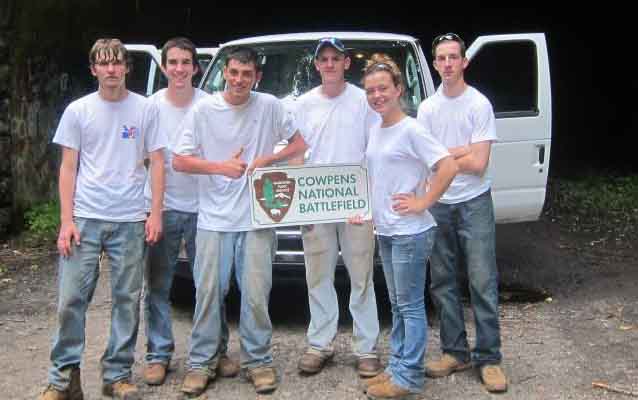 NPS
Quick Facts
GETTING READY FOR 2016:

Action Item:

Step by Step

Year Accomplished:

2012
Cowpens was especially lucky to have Brittney Robinson as YCC crew leader this year. Robinson, a STEP hire, is an Afghanistan War veteran and former KIMO YCC crew member. While on the spike trip, the group spent six hours each day working with the Smoky's Southern District (NC) Trail Maintenance Crew to clear and enhance the area's hiking and horse trails. 
Cowpens employee Randy Fowler, who accompanied the group, noted, "This was a fantastic opportunity to educate these young people about the Great Smoky Mountains, and to connect their work with the goals of their predecessors. The YCC program carries on the legacy of the Civilian Conservation Corps, who originally built these trails in the 1930's in order to preserve the parks for future generations."  
The trip was a perfect combination of hard work, education, and fun. Brooke Blanton, one of the YCC participants gushed, "The spike trip was awesome!" Two more participants, Jeremy Moss and Ben Phillips both mentioned they would like to pursue a career working for the National Park Service.