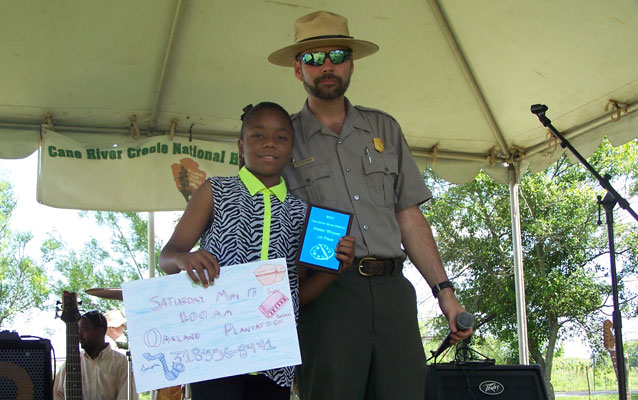 NPS/Photo
Quick Facts
GETTING READY FOR 2016:

Action Item:

Arts Afire

Also Promotes:

A Class Act

Year Accomplished:

2014
As part of the Cane River Music Festival the park sponsored  a poster contest for the sixth grade class at Cloutierville Elementary. This class participates in "A Class Act", and has partnered with the park for several programs over the last two years. 
This year's poster contest winner was Alajay Remo. There were several entries that were good, but we especially liked Alajay's artistic skills. 
The poster contest was made possible through a grant by the Lower Mississippi Delta Initiative.