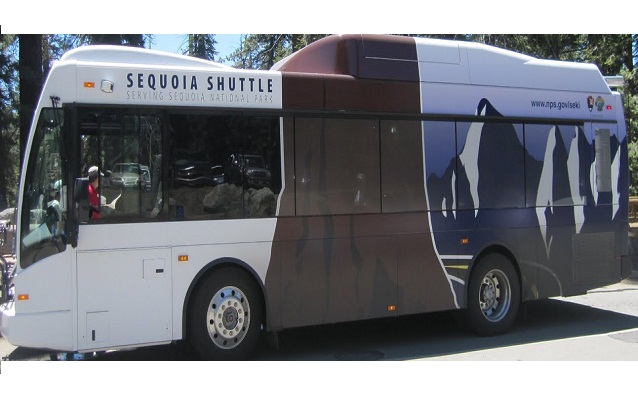 NPS
Quick Facts
GETTING READY FOR 2016:

Action Item:

Go Green

Year Accomplished:

2012
The National Park Service (NPS) recently announced the recipients of its 2012 Environmental Achievement Awards honoring outstanding accomplishments in the preservation and protection of park resources.  The award recipients have demonstrated exceptional achievements in the protection of ecosystems, facilitation of alternative energy use, reduction of solid waste and petroleum use, design of sustainable buildings, implementation of environmental management systems, and promotion of climate friendly innovations.
The 2012 winners are:
Brian Cook, Southeast Regional Sustainability Manager, Southeast Regional Office was instrumental in promoting, developing and managing energy audits for all parks in the Southeast Region. Based on Mr. Cooks efforts, the region was able to secure $1.1 million in ARRA funds for energy saving projects. In addition, Mr. Cook oversaw the expansion of the environmental and sustainability SharePoint site, the development of a recycling tool, and the creation of a regional Long-Term Interpretive Program for Sustainability. He also provided assistance to the Blue Ridge Parkway in securing a Clean Cities grant for sustainable fleet augmentation.
Assateague Sustainability Team, Assateague Island National Seashore achieved significant accomplishments in their ongoing efforts to enhance the sustainability of operations and visitor use facilities. These accomplishments include projects that boosted renewable energy generation and use, decreased energy consumption, and reduced waste streams. Most of these efforts were designed, funded, and initiated over the course of the last two years.
Point Reyes National Seashore implemented a variety of energy management and energy conservation projects in 2011. The park conducted a lighting inventory at all of their buildings, changed out each inefficient lamp and ballast, and installed occupancy sensors and timers. In addition, the park installed six photovoltaic systems at buildings that were determined to be "energy hogs." Lastly, the park designed and constructed a Leadership in Energy and Environmental Design (LEED) certified Youth Hostel-the first LEED certified hostel in the country.
Xanterra Parks & Resorts, concessioner at Yellowstone National Park, sought and received a three-star certification from the Green Restaurant Association for the Mammoth Hotel Dining Room. The Dining Room is the first three-star certified restaurant in Wyoming, and one of only 71 in the country. To obtain this rating, Xanterra focused on energy and water conservation, sustainable cuisine, waste management and disposables, green cleaning products, and green building techniques.
Big Bend Resorts, LLC, concessioner at Big Bend National Park, partnered with the City of Ojinaga, Mexico, to develop an economically beneficial recycling program. Working with Ojinaga's mayor, Big Bend Resorts diverted 73,000 pounds of waste from the Big Bend Landfill to reclamation and recycling efforts in Ojinaga. This waste included cardboard, glass, plastic, cooking oil, scrap metal, aluminum, mercury lamps, ink printer cartridges, biomedical sharps, and batteries. The international outreach to the community in Mexico was an unparalleled success.
The 2012 honorable mention recipients are:
Sequoia & Kings Canyon National Parks and the City of Visalia, CA partnered to provide a transportation service to park visitors via shuttle bus system-the Sequoia Shuttle. Throughout the five years of Sequoia Shuttle operation, the team worked diligently to make the shuttle as user-friendly, as popular, and as well maintained as possible. During 2010, the city leased two hybrid-electric buses to supplement the fleet; those busses proved so successful, the community later sought and was awarded funds to purchase six additional hybrid-electric buses that were put into operation in 2012. These buses-in addition to continuing the vision of the Giant Forest restoration effort to protect the sequoias-employ state-of-the-art technology to minimize air pollutants in a region that is known for its poor air quality.
Petrified Forest National Park/Xanterra Parks & Resorts Team partnered to create a free e-waste recycling service for residents of the park and surrounding communities-including the Navaho Nation. Local residents and businesses surrounding the park were encouraged to drop off their e-waste at Gillespie Park located in Holbrook, Arizona. Participants from Holbrook and the surrounding area brought in 11,820 pounds of e-waste and an area school district contributed 35,454 pounds of discarded electronics for a total of 47,274 pounds in a single event. By offering the community innovative strategies for responsible disposal of e-waste, NPS and Xanterra Parks & Resorts took a leadership role in addressing pollution prevention.
For further information on these noteworthy achievements, please refer to the Sustainable Operations and Climate Change (SOCC) Program web page found at https://inside.nps.gov/waso/waso.cfm?prg=1227&lv=4