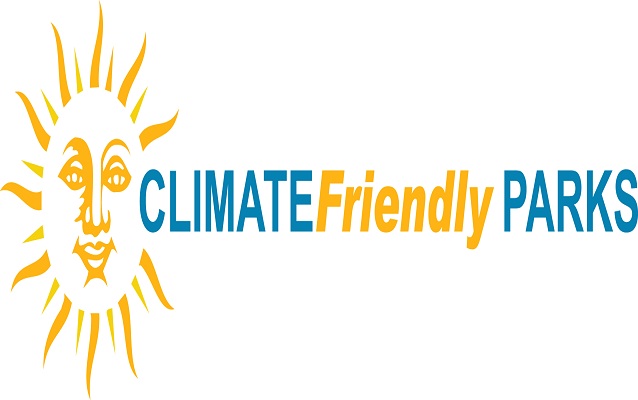 NPS
Quick Facts
GETTING READY FOR 2016:

Action Item:

Go Green

Year Accomplished:

2012
The Climate Friendly Parks (CFP) Program provides parks with climate and sustainability-related learning opportunities, tools and resources.
Since October 2011, the CFP Program completed workshops with over a dozen parks across the Service, welcomed several new member parks and reviewed a multitude of greenhouse gas (GHG) emissions inventories. The Program also updated and revised the guidance handbook and the Climate Leadership in Parks (CLIP) Tool which helps parks identify and calculate their emissions.
Several regions have made great headway on their CFP efforts. The NCR kicked off their fiscal year with several workshops moving nearly all parks into member status or planning and emissions inventory stages.
In April, the CFP WASO Team facilitated workshops in the MWR & IMR. Participants included staff from Agate Fossil Beds NM, Badlands NP, Devils Tower NM, Fort Laramie NHS, Jewel Cave NM, Minuteman Missile, Mount Rushmore NM, San Antonio Missions NHP, Scotts Bluff NM, Wind Cave NP, the MWR I&M network and visiting park staff.
Workshop highlights include presentations and activities facilitated by guests from regional offices, parks, other federal agencies, universities, and local residents and representatives including stakeholders, waste managers and energy management companies.
Through CFP workshops and the completion of emissions inventories and action plans, the Program has welcomed 12 new member parks just this year including C&O Canal NHP, Flagstaff Area Parks including Sunset Crater Volcano, Walnut Canyon and Wupatki NMs, Great Smoky Mountains NP, George Washington Memorial Parkway, Harpers Ferry HP, National Capital Parks-East, National Mall & Memorial Parks, Prince William Forest Park, Rock Creek Park, Wolf Trap National Park for the Performing Arts.
Currently, several parks are in the process of planning workshops, conducting emissions inventories or have submitted applications to begin the CFP process. Parks include Carl Sandburg Home NHS, Catoctin Mountain Park, Cuyahoga Valley NP, Fort McHenry NM and Historical Shrine, Petersburg NB, Petrified Forest NP, Richman NB, Sagamore Hill NHS, Salem Maritime NHS, Saugus Iron Works NHS, and Yellowstone NP.
The Climate Friendly Parks Program continually seeks opportunities to collaborate and integrate emissions reduction strategies. Our latest collaboration is the integration of the Climate Action Plan - a plan developed by parks outlining emissions reduction goals and actions - with park Environmental Management System (EMS). We are proud to announce that Flagstaff Area Parks are the first NPS units whom successfully accomplished this new integration!
The CFP Program and WASO team are proud of the many parks participating in the program. We would like to congratulate them on their accomplishments and dedication as they continue moving the NPS in an even more sustainable direction!