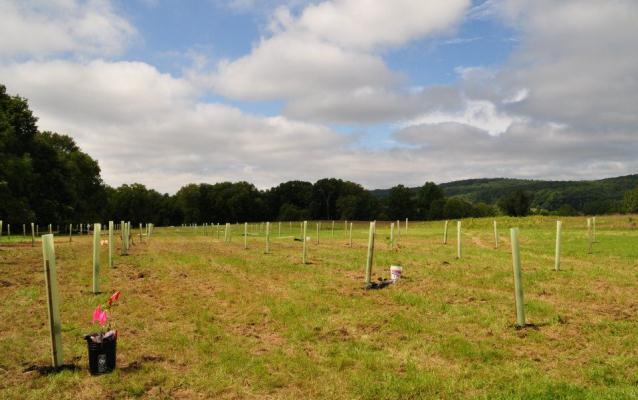 NPS/VAFO
Quick Facts
GETTING READY FOR 2016:

Action Item:

Go Green

State:

Pennsylvania

Year Accomplished:

2013
Valley Forge National Historical Park is making a commitment to sustainability by reducing greenhouse gases. In September, park staff and partners joined a variety of local and national experts during a two-day workshop to explore ways to make park operations more sustainable. To minimize the impact of the workshop itself, a webinar link was used to allow us to share and learn from parks like Point Reyes National Seashore, Marsh-Billings-Rockefeller, and San Antonio Mission without the emissions associated with travel. Local experts in sustainability, including Liberty Property Trust, also presented information to park staff. 
Five major areas of park operations were targeted: Fleet and Transportation, Energy Use, Landscape Management, Water Use, and Purchasing and Waste. These topics represent the  largest sources of park greenhouse gas emissions, according to a park emissions inventory that was completed earlier in the year. The workshop also considered how interpretive and educational programming can be modified to carry the sustainability message to the public. 
Park staff are experts in operations, and every staff person was invited to attend and encouraged to participate. Everyone helped develop and rank actions to improve day-to-day activities and also to target longer and more challenging sustainability projects. Several immediate actions are already being put into practice including color coding vehicle keys based on fuel efficiency, improving signage on recycling containers, and setting printers to default to double-sided printing. 
The workshop also was the inaugural event for Valley Forge's new Green Team, which organized all the ideas generated in the workshop into the beginning of an action plan with both short- and long-term initiatives. Valley Forge hopes to become a certified Climate Friendly Park later this year.