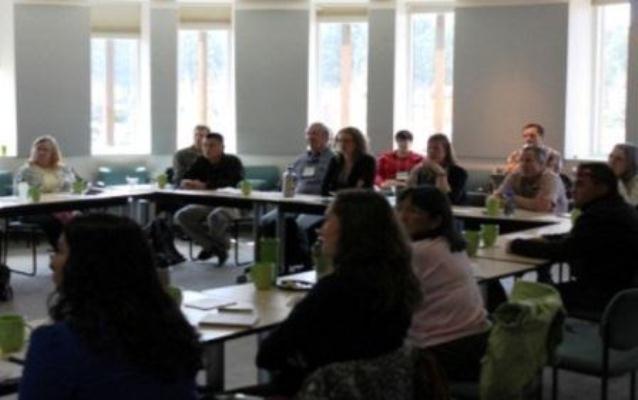 NPS
Quick Facts
GETTING READY FOR 2016:

Action Item:

Go Green

Year Accomplished:

2013
On July 24, 2012, the Flagstaff Area National Monuments (FLAG) joined the ranks of over 90 other national park units as a certified Climate Friendly Park. Parks that receive Climate Friendly Park certification are recognized for their commitment to environmental stewardship, and their ability to incorporate sustainable practices into daily operations.
In order to become a climate friendly park there are four main milestones that must first be accomplished, those include: submitting an application, collecting baseline data for a greenhouse gas inventory, holding a workshop or training, and completing a comprehensive environmental management system (EMS) or an Action Plan. FLAG developed a comprehensive EMS that contains the ten national park service recognized elements of a working EMS, as well as elements from an action plan. Each of the four milestones requires a substantial amount of time, for instance four month are required to adequately plan the workshop. Once certified there are ongoing activities and resources available to support climate friendly parks.
In July 2013, FLAG is celebrating the one year anniversary of becoming a Climate Friendly Park by hosting a community event. This event will begin with litter and invasive weed removal, followed by a tabled poster session where each division can explain the various sustainability and conservation related programs they have been focusing on over the last few years. The final part of the event is a minimal waste luncheon with sandwiches, snacks and beverages provided.  Details for this event are still being planned. FLAG continues to incorporate sustainability and environmental stewardship into daily operations.