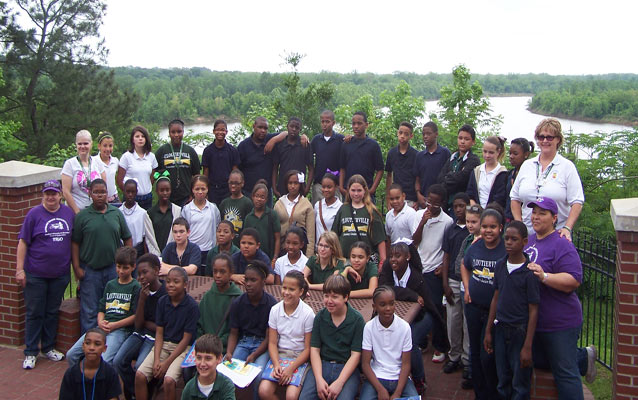 NPS
Quick Facts
GETTING READY FOR 2016:

Action Item:

Ticket to Ride

Also Promotes:

A Class Act

Year Accomplished:

2013
On April 30, the fifth graders from Cloutierville Elementary school participated in the "Rollin on the River" photo scavenger hunt. This all day field trip took the students to various sites within Cane River National Heritage Area including Magnolia Plantaion, Fort St. Jean Baptise State Historic Site, and the U.S. Army Corps of Engineers Grand Ecore Visitor Center.
The students were issued disposable cameras and tasked with taking pictures of items representing each letter of the alphabet. Along the way, the kids learned about plantation culutre, colonial history, and the importance of the Red River. Prizes will be awared to the best photo displays.
This program was made possible by the National Park Foundation "Ticket to Ride" grant program.