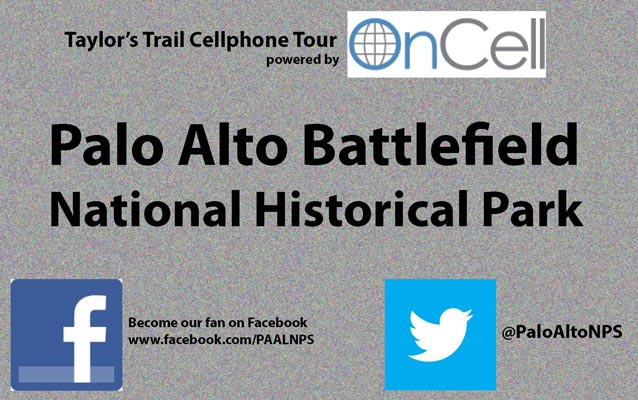 NPS
Quick Facts
GETTING READY FOR 2016:

Action Item:

Go Digital

Year Accomplished:

2013
Palo Alto's social media program continues. The park now boasts over 700 likes on Facebook and over 200 followers on Twitter.
Traditionally, the majority of visitors to Palo Alto have been Winter Texans and children on school field trips. Now like never before, Palo Alto is able to reach a variety of audiences through the use of social media. With social media, it is even easier for the park to keep the public up to date with the latest happenings at the park. The program has also greatly aided in the promotion of upcoming special events or programs at the park. The goal is to make the park seem exciting and appealing and entice people to visit.
The park is also using social media as a means to provide interpretive content by posting trivia questions, Mexican War era quotes, images, and links to related video clips. Some posts have even resulted in small conversations with fans via comments.
Through the use of social media, Palo Alto will continue to enrich the visitor experience and offer greater opportunities for visitor to build connections to the park.