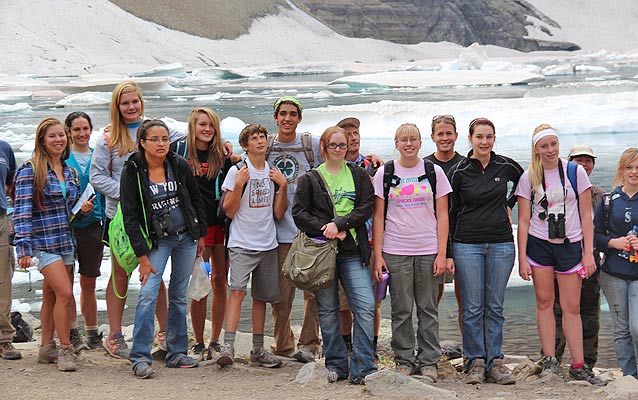 NPS image
Quick Facts
GETTING READY FOR 2016:

Action Item:

Next Generation Stewards

Year Accomplished:

2013
A special emphasis of the Crown of the Continent Research Learning Center Citizen Science Program this year was to expand outreach to teach 65 local high school students from the International Baccalaureate Program at Flathead High School about potential effects from climate change on mountain goat and pika populations. The program focuses on providing an intensive exploration of the scientific method, classroom instruction sessions, and field trips. The curriculum-based instruction aims to:
·

        

Promote science literacy and resource stewardship among youth.

·

        

Expose students to principles of science, technology and mathematics in real world applications.

·

        

Empower students to put science into action to answer their own questions about the ecosystem.
Students collected data using our citizen science protocols, generated research questions, and conducted data analysis using a portion of our large citizen science dataset to test their hypotheses.
In addition, we mentored two youth interns to introduce them to field data collection and the scientific research process as well as hosted one sustainability intern. We conducted several outreach programs to educational groups, training approximately 170 students about the ecology and concerns of the wildlife and plant species we are monitoring, and engaging them in data collection.