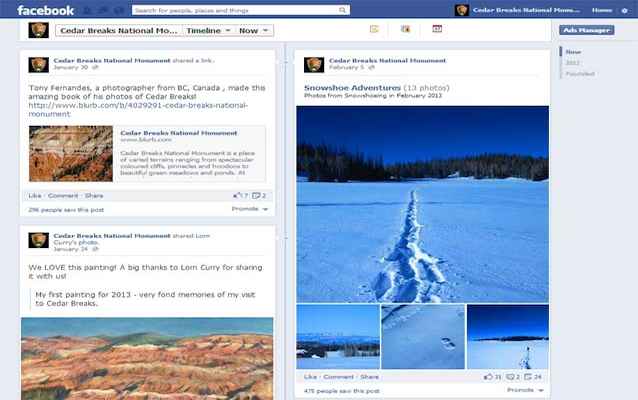 Rob Whitmore
Quick Facts
GETTING READY FOR 2016:

Action Item:

Go Digital

Year Accomplished:

2013
 "Wildflowers of Cedar Breaks," a digital application (app), was developed and published to assist visitors with identifying over 100 species of wildflowers found in the park. Natural history and ethnobotany information is provided for each species. The free download is available for Apple and Android devices.
* A Facebook page for the park was launched in Summer 2012 to highlight current events and share photos and comments.
* An interpretive guide to the Alpine Pond trail was published as an app and provides visitors with four choices of topics - geology, trail "mysteries," wildlife, and trees. Family activities including crossword puzzles, word searches, and coloring pages are also provided. The free download is available for Apple devices.