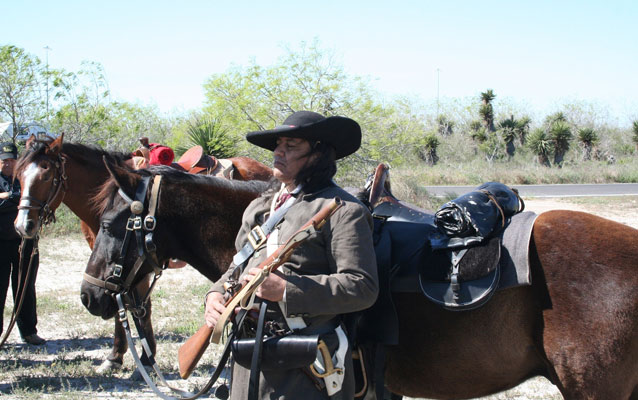 NPS
Quick Facts
GETTING READY FOR 2016:

Action Item:

History Lesson

Also Promotes:

History Lesson

Year Accomplished:

2013
With over 80 musket and artillery demonstrations a year and thousands of visitor contacts, Palo Alto has enjoyed another success with its living history program. On Saturdays from September through May, visitors attending programs witness Mexican War era weapons demonstrations, receive interpretive talks, and readily interact with the re-enactors.
Palo Alto's living history program would not be possible without the hard work and dedication of the "Chaparral Company" living history corps. These dedicated volunteers have embraced interpretive methods and have evolved from a band of historical enthusiasts into a professional group that provides visitors with medical presentations, weapons demonstrations, a glimpse at a working military mess, or a friendly game of cards. Made up of mostly volunteers, the group provided over 900 hours of volunteer service.
The park has even taken its living history program on the road. The park's Model 1841 6-pound cannon and members of the Chaparral Company has visited a couple area schools and the campus of UTPA. The park plans to build off of these offsite visits with the creation of a mobile living history camp. By taking the program offsite, the program and the park will gain exposure in the local community and encourage more visits to the park.