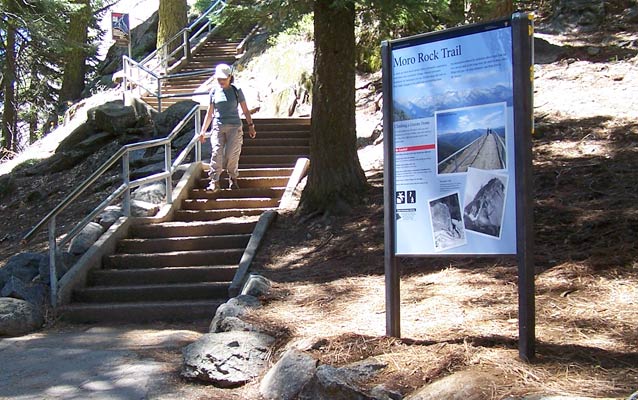 NPS/Marcy Frazier
Quick Facts
GETTING READY FOR 2016:

Action Item:

Invest Wisely

Also Promotes:

Live and Learn

Year Accomplished:

2012
Orientation, interpretation, and safety information increased dramatically in quality and availability this year, thanks to investments in updating and upgrading dozens of wayside exhibits throughout the parks:
Over 30 trailhead panels now display consistent safety information and maps.
Resource protection messages sound out loud and clear at improved exhibits along trails, at trailheads, and at picnic areas.
Twelve shuttle information panels make it easier for visitors to use the system.
Older, difficult-to-maintain exhibit bases were replaced with 18 graffiti-resistant bases that also meet accessibility measurements.
Some of the orientation panels are bilingual, helping our many Spanish-speaking visitors to navigate the park safely.
These panels serve visitors 24 hours a day with beautiful, consistent designs and accurate information.