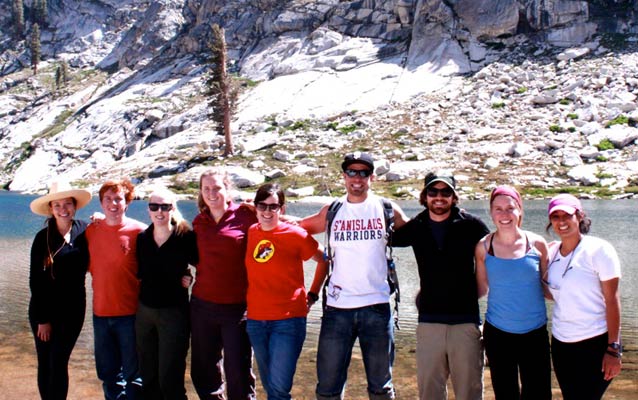 Olga Govdyak
Quick Facts
GETTING READY FOR 2016:

Action Item:

Step by Step

Year Accomplished:

2012
Ten interns from nine different colleges participated in the parks internship program this year. Each student worked hard to learn about and contribute to various park programs, ranging from wilderness and air quality to archival work and ecological restoration.
One intern focused on helping the public understand the importance of recording phenology - the seasonal life-cycles of plants and animals - to accurately understand changes in climate. "It was exciting when I got to relay the information to visitors," she said. "They seemed genuinely interested in what I had to say." Not only were visitors informed, but they were empowered to continue phenology monitoring at home.
In addition to work experience, students participated in a weekly resource-based environmental-literacy course. They learned about important park issues, developing a sense of place and deepening their understanding of ecological relationships. Before class they completed readings that contributed to discussions on air quality, climate change, invasive plant species, government-agency partnerships, and species decline. The range of management issues and the open-discussion forum gave the interns the ability to analyze and reflect upon natural landscapes.
Intern Taylor Hays shared what he especially enjoyed about the "eco-literacy" class: "Everyone is so diverse, with different backgrounds creating very interesting discussions. The topics are so heavy; I like trying to work through them together, since we all think differently."
Before heading back to Humboldt State, Jerry Swanson added, "The field classes gives this internship a different aspect compared to others where you miss those real-life experiences."
What did the interns gain? Unforgettable connections to their national parks and the basic skills of responsible stewardship. What did the parks gain? In the short term, enthusiastic labor. Over time, the long-term payback may be unlimited.