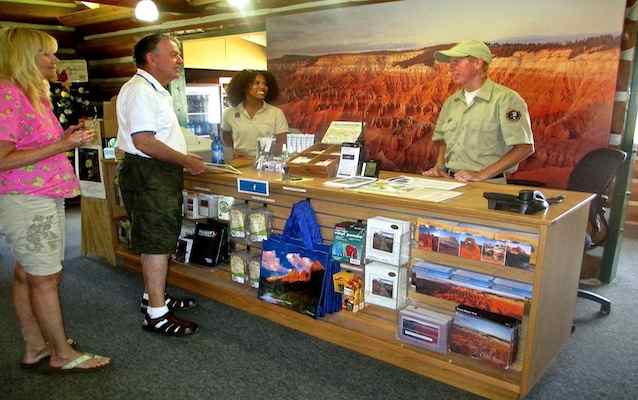 Rob Whitmore
Quick Facts
GETTING READY FOR 2016:

Action Item:

Step by Step

Year Accomplished:

2013
 The Intergovernmental Internship Cooperative (IIC), founded in 2008, has grown into a unique multi-park and interagency partnership. The IIC has developed specific youth education and employment outreach programs, targeting diverse youth in nearby communities. The IIC also provides student interns for six national parks and national monuments.
* In FY13, the IIC supported the park in providing internship opportunities for eight students from Southern Utah University. The internships provided meaningful work experiences for the students while assisting the park in its operations. Interns worked in several areas including resource management, fee collection, interpretation, maintenance, and administration. Recently, the park was successful in hiring one of these interns as a seasonal law enforcement officer for the coming summer. To date, four Cedar Breaks student interns have achieved permanent full-time employment with federal land management agencies in recreation, contracting, fee collection, law enforcement and administration. 
* Cedar Breaks continues to benefit from work performed by Public Land Corps crews. Last summer, 10 youth completed much needed trail work, set up and took down boundary fences, painted the campground comfort station, and built benches for visitor comfort.