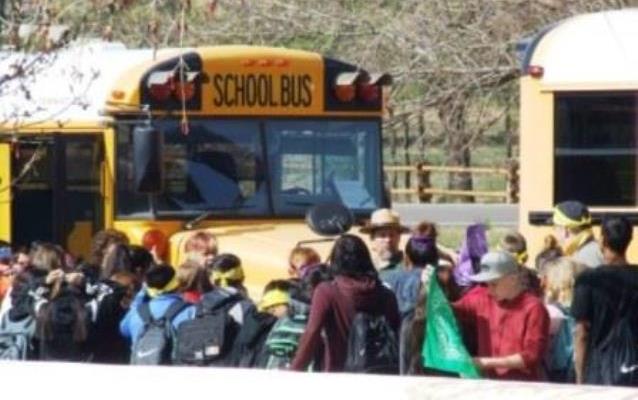 NPS photo.
Quick Facts
GETTING READY FOR 2016:

Action Item:

Live and Learn

State:

New Mexico

Year Accomplished:

2016
For the past decade, Aztec Ruins National Monument has built an education program that offers connection opportunities to surrounding schools. Aztec Ruins is conveniently located within a two hour driving range of 118 K-12 schools, so the potential for a positive impact is rich for this park!

Despite several significant staffing challenges, Aztec Ruins assembled a team of NPS rangers, an AmeriCorps VISTA, an SCC intern and volunteers to complete their Centennial Year youth outreach programs. Their yearly totals included:
Field Trips: 260 educational programs given to 131 classrooms visiting the park, directly interacting with 2,227 students.
Rangers in Schools: 124 education programs given to 130 classrooms, engaging with 2,280 students.
Junior Ranger Mini-Camps - sixteen camps (each 1.5 hrs-4 hrs long) were shared with our surrounding communities, some shared in youth centers within neighboring tribal nations.
New Camp - a new junior ranger camp was created to interpret the newly constructed Old Spanish Trail segment for area youth. Activities created for this camp are now being used to offer new activity options for tribal youth, moving towards our goal for offering a range of activities and better accommodate cultural sensitivity.